It has been such a long week! And it's only Wednesday! I think it's partially because I brought my work home with me Monday and worked into the wee smalls. Our sitter is also off for the week, so we are juggling around three different sitters over four days and some craziness that goes along with that.
So I am looking forward to the weekend. It is not CRAZY busy. We just have two parties to go to, and some little visitors on Saturday morning. And maybe a third party, but that hasn't been confirmed yet. Not too bad, right? So I'm looking forward to a little time to get some things done around the house. We need to make a run to Good Will. A few weeks ago we did some purging of toys from the kids' rooms and held onto the spoils until we made sure they weren't going to miss them. They are going away this weekend along with some clothes, books and magazines and other random stuff I've been gathering.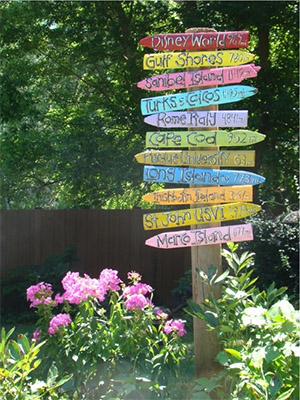 I'd also like to tackle one or two projects around the house. There are some that are already in the queue, like fixing Tabby's shelf and making Ben's decorative shelves, and cleaning out my office and some others I've only been dreaming of. I saw this awesome backyard sign featuring places you've been on Pinterest and I really want to make one. Matt and I also want to cover a corkboard with a map of CO so that we can add pins to all of the camping/vacation destinations we've been to around the state.
There are also a couple of stores I'd like to check out. Apparently there is another great fabric store in the area, Fabricate, that I would love to check out. I'm toying with the idea of covering our camper's dinette cushions with oilcloth or similar since (ahem) kids eat there. Athleta, purveyor of my favorite clothes also just opened a retail store in Denver and I'd LOVE to check that out.
I am NOTHING if not talented at jam-packing a weekend.
You Might Like