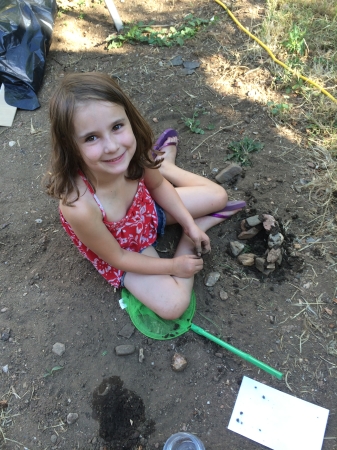 When the kids were little, we started the tradition of only doing birthday parties for them on even age years. Sometimes I wish we'd done one on odd and one on even so I'd just do one party every year instead of 2 every other year, but such is life. This means that last year they did not have parties except for the little ones with our family (we always do those), so you better believe they are raring to go this year!
Tabby wanted a sleepover and after some back and forth, we chose the theme of "camping" for her party. I did some searching around and looked at what's been done, already thought of, etc. and we had a kind of funny discussion before I sent out her invites.
Me: "Do you want a camping party or a glamping party?"
Tabby: "What's glamping?"
Me: "It's like camping, but glamorous."
Tabby: <blank stare>
Me: "You know, like pink and cute and girly and fancy."
Tabby: "Why would I want that??"
Me: "Just checking!"
Got it. No glamping for this girl, even if she does wear dresses 9 days out of 10 and scream at spiders. She also hikes and mucks through the woods with the best of them and LOVES digging in the dirt. Maybe I should have known better.
So with that distinction made, we started planning the party, camping theme in mind. We very typically eat chili while camping and since it's a pretty well-liked kid food, I suggested this. Tabby has apparently put this on her list of things she will eat but doesn't really like (this annoying list is growing, BTW) and eschewed that idea. Then she suggested salmon, which I reminded her many kids, including her BFF, do not like. So I suggested hot dogs. She didn't want plain hot dogs, but thought pigs in a blanket would do fine. We would never have this camping because we make them in the oven, but whatever. I figure those, chips and a fruit salad and dinner will be served.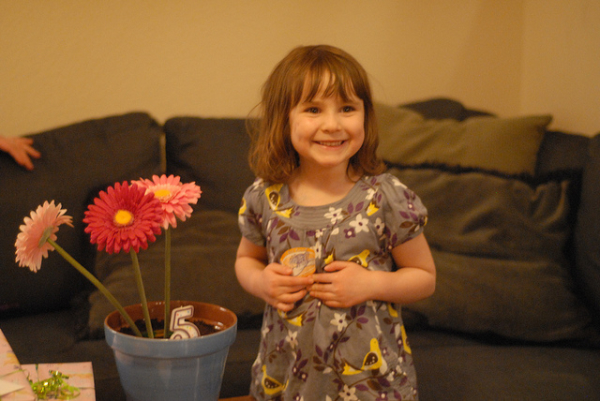 The cake was already decided, even before the theme – dirt cake. She had it for her birthday three years ago and still remembers it.
Then on to activities. Tabby has been obsessed with charm bracelets lately, so I found a seller on Etsy who sells camp-themed charms and I bought a bunch for about $12. Those plus some beads and string and we're good to go.
I also found canvas backpacks on Oriental Trading + a set of fabric markers that I will have the girls decorate. And I got a pack of LED flashlights for them to put in their bag.
Lastly, we will be watching Troop Beverly Hills, which I showed to Tabby a few weeks ago and she LOVED. For this purpose, we are rigging up an outdoor theatre in our outdoor living room for this purpose.
Hopefully after the girls sleep for about 11 hours straight (ha!) they will arise to pancakes and bacon (what we almost always eat the first morning of camping). I think we're in for a lot of fun.