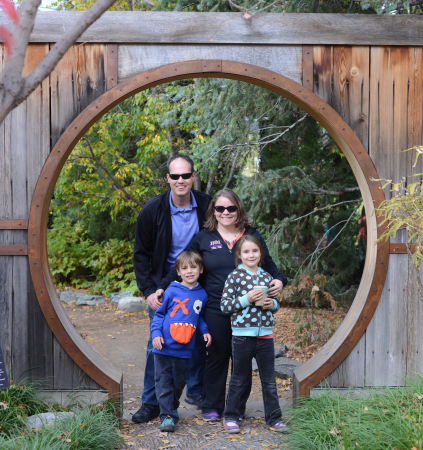 It was truly a great weekend – fall's last hurrah! We had many wonderful adventures – riding our bikes to the movie theatre to see Big Hero 6, cooking up some delicious food in the kitchen, cleaning out some messy corners and, in my case, heading to Denver's Botanic Garden not just once but twice to see the Chihuly exhibit.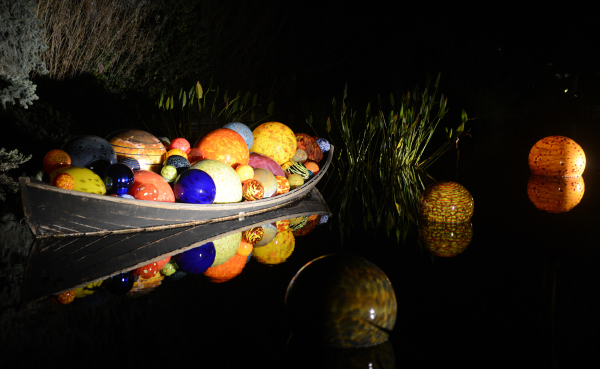 Friday evening I went with my girlfriends to see the exhibit at night. The glass, expertly illuminated was gorgeous. And as always, it was wonderful to hang with some of my best friends.
The weather cooperated beautifully for us and the rain/snow that had been forecast held off so we could enjoy the show.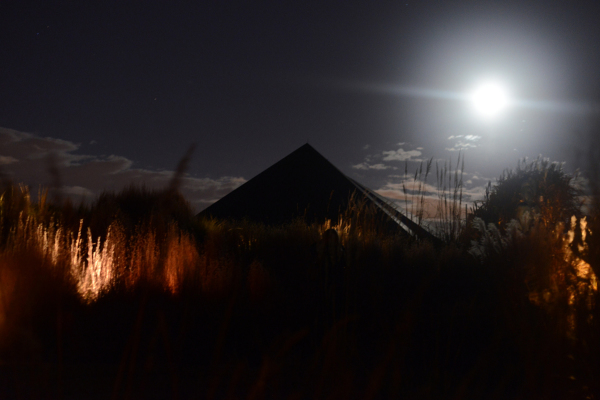 It was almost as great to just see the gardens after dark as anything. Here the moon rises over the science pyramid. I drank copious amounts of tea a chatted and laughed with good friends.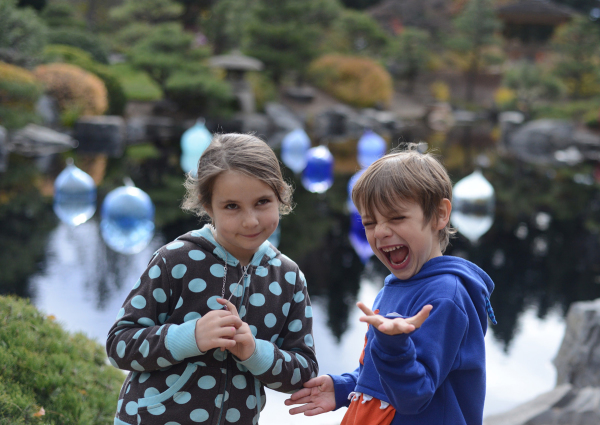 After seeing my photos from Friday, Tabby begged to go to the exhibit. It's something I'd been planning to take the kids to see … just hadn't gotten around to it just yet. So I agreed and ordered up the only tickets we could get – for 9 am on Sunday.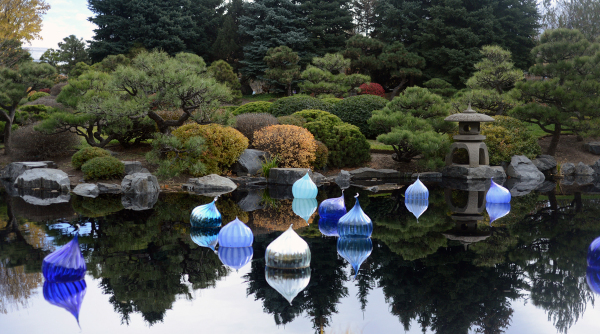 The second trip was just as great. I got to see all the pieces that I hadn't been able to see at night …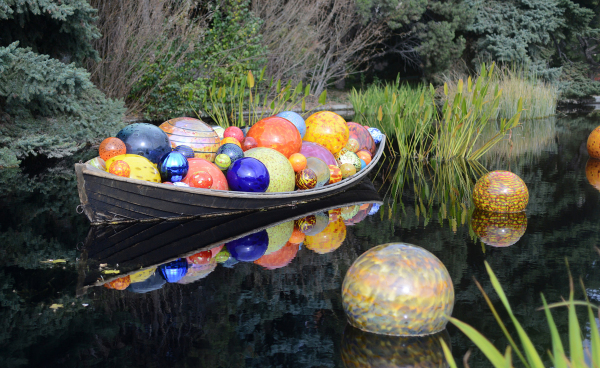 And see some others in a whole new light.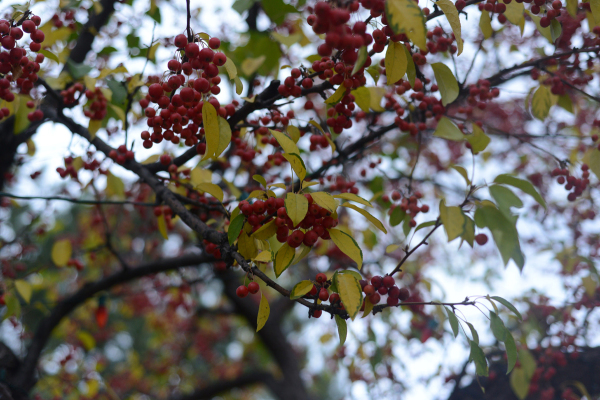 And in addition to the beautiful artwork, we got to take in the beautiful fall scenery.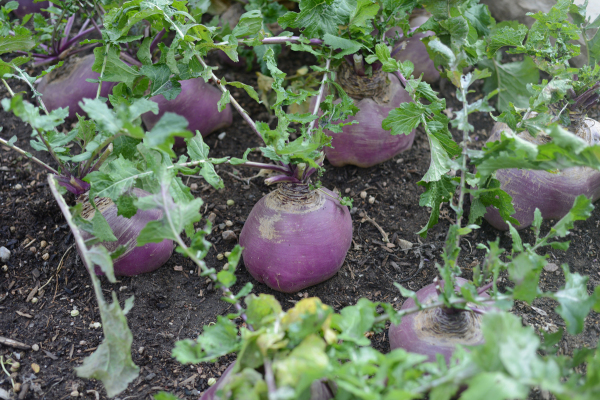 … and make some cool discoveries, like these GIANT (they're bowling ball sized, for real) turnips and a plaid cactus and a tree with ccamouflagebark!
They even got to have chai lattes as a treat. That's hard to beat.