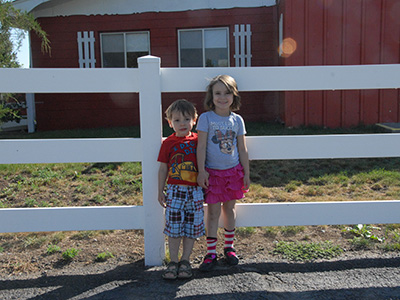 While I've been off working on the parties for our company's 50th Anniversary (a big deal unto itself – more details tomorrow, hopefully), my kids have been having a banner week. Monday Ben started preschool at the same charming little school Tabby's been attending for two and a half years.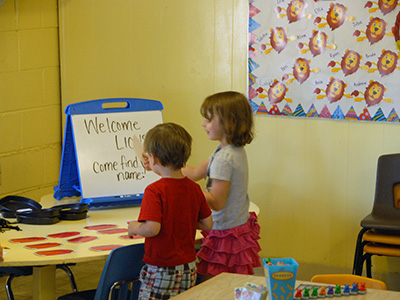 It is only a 6 wk summer camp and he starts "real" preschool in the fall, but he is having a great time. He brought back glowing reports of his big day and the crafts he did and his one disappointment (he didn't get to have a pony ride during recess because he didn't know to get in line in time). He and Tabby are in the same class and she is loving showing him the ropes.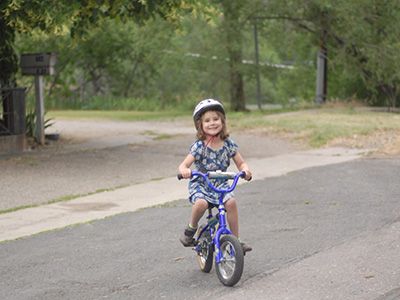 Tabby herself is having quite a big week. After making amazing progress last weekend while camping with her bike sensei, Uncle Mikey, she has been eager to ride again. They rode bikes on Tuesday night and she was doing well, but last night while they were at Uncle Mikey's house while we were at the party, she went from 2 week balance bike to fully riding a "two wheeler WITH pedals" as she'll proudly tell you.
This amazing transformation is wholly on Uncle Mikey helping her out and her absolutely amazing determination. I'm proud to say Matt and I had nothing to do with it! It is really cool to watch your kids just take flight on something completely separate from you.
You Might Like