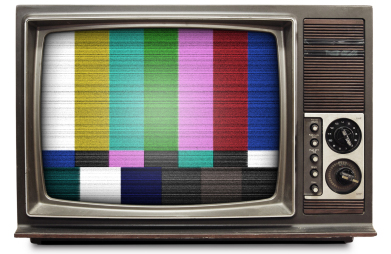 Essentialism is a concept I've thought about for a long time – if not in that exact terminology then at an abstract level. It's the concept that you have to pick what's important to you (truly important) and say yes to that, but, perhaps more importantly, say no to other things so that you can say yes to the important stuff.
Recently, one of my favorite podcasts, The Simple Show has been tackling this very subject, breaking things down by categories and talking about what they say no and yes to in those categories for themselves and their families. It's been fun and interesting to hear how the hosts' thoughts on the topics are similar or dissimilar from ours. So I thought it would be fun to sort of play along (weeks after the fact as it may be) and talk about how I feel on these.
Topic #1 was TV/Movies – how and what you watch.
The NOs
I say no to watching something just because it's popular and I want to be included in the discussions. This includes: House of Cards, Walking Dead, Game of Thrones, Breaking Bad and probably the next big thing that features lots of violence and conflict. I do not enjoy violence at all and I really need people to cheer for.
I say no to JUNK. Not to be too snobby, but Kardashians, Bachelors and Sponge Bob are out. I don't care if it's not a popular opinion. They don't add to my life (or the lives of my kids) so it's out.
I say no TV as a default or background thing. I try really hard to just turn of the damn TV if it's bedtime and I never (just ask my kids) want TV on in the background as we're going about our lives. It's too easy to get complacent.
We say no to movies for date night … at least movies in the theatre. We don't get to talk enough and it's expensive with no real justification. We would probably make an exception for a truly epic movie but it's rare. And since we're nerds, that would usually be a nerd movie and the kids are now of the age to join us. That's fun!
We say no to allowing the kids to go zombie in front of the TV. More than a couple of hours and I turn it off. I want them making, not consuming.
The YESes
I say yes to watching TV while working out and folding laundry and sometimes working in my office (crafting or doing mindless stuff like updating our budget spreadsheet). It's a guilt free way to enjoy a little tube.
We say yes to riding our bikes to the movies for family fun. It's an awesome fall/spring/summer outing and everyone loves it.
We say yes to a few select shows that we watch together as a couple.
We say yes to family movie nights with popcorn.