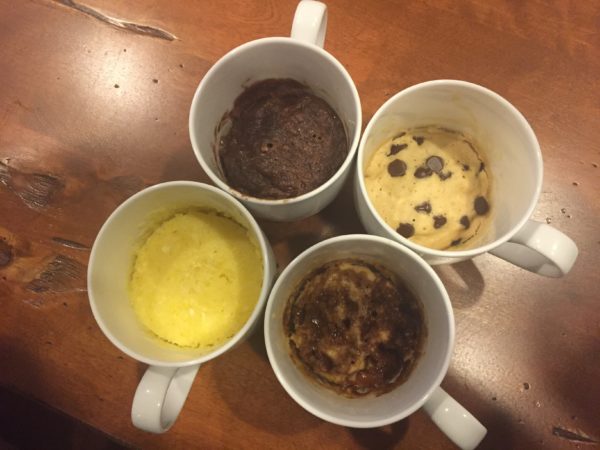 Wowwie. It's been a crazy month and a bit. Crazy.
We've: 1) gone on an 8 day road trip with 12 people in a 12 passenger van over 3 states, 3 national parks and 2200 miles, 2) started back at school, 3) gone on our biggest camping trip to date, 4) gotten and gotten over colds (or was it the flu?), 5) celebrated some birthdays, 6) done some other traveling, 7) tried some new recipes
Anyhow. I'm breaking my crazy-haze-induced silence to share these babies. MUG CAKES.
Honestly, they're not that great. But the reason we made them was pretty fun.
Remember family meetings? We're still doing them! I know. I'm as surprised as you are. But they've gone really well! We achieved most of our summer goals. And then we set some more for the fall!
Tonight was a particularly crazy evening, but thanks to planning, which I did last Friday before our crazy weekend, and an agenda I whipped up literally during a meeting at work, we got 'er done. This was the big hit so far for my family activities – cooking, eating, dessert, all together. Even Matt was impressed.
It was nearly submarined when it was revealed that our grocery delivery hadn't included chocolate chips, but Matt saved the day with a quick trip to the store. Did I mention he's the best.
I fanned out the four recipes and each member of the family picked one at random to bake. We had to help Ben a little, but Tabby did hers 95% on her own.
Here are the four recipes we tried:
The Double Lemon Mug Cake baked by Tabby was declared the BIG winner. Everyone loved this. The others were sugary and kind of cakey, but at least for the adults, pretty meh.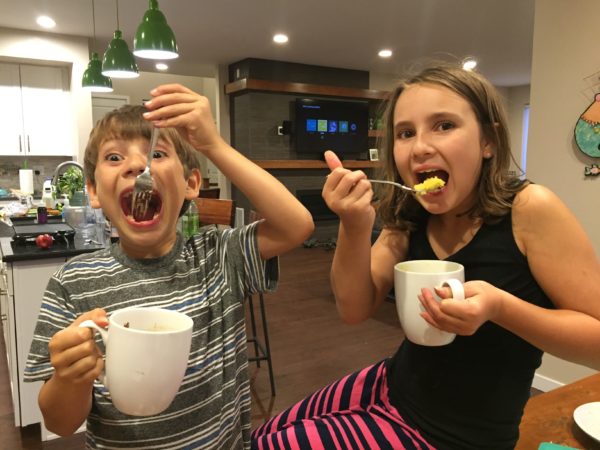 The kids did OK with all of them.