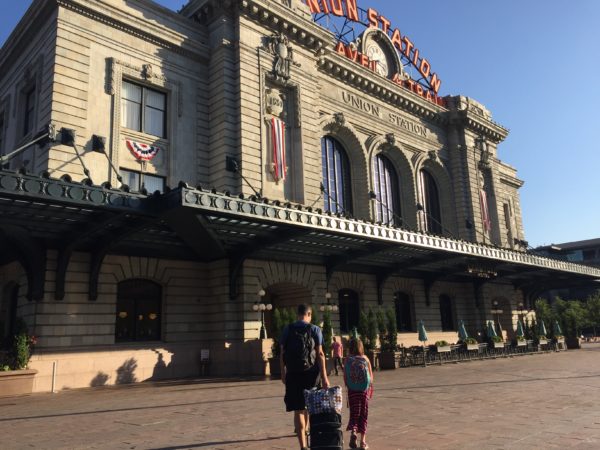 At some point in time, my uncle mentioned to me that trains run from Denver to Granby (a mountain town a couple hours away and near his lake house). I filed it away under "cool, maybe later" and thought nothing of it for a while.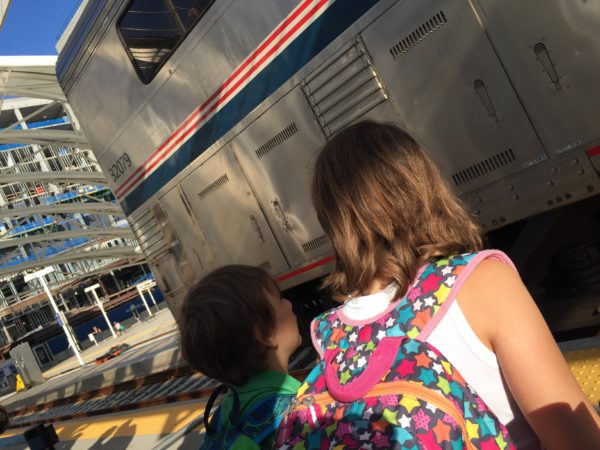 Suddenly, a couple days before we were scheduled to visit, I thought of the train and we decided to see what it would take. Matt had to rearrange a meeting, I had to take a day off work and we had to figure out transportation to the station and home, but in the end, $90 netted us tickets and a few phone calls did the rest.
We got up early on Friday, went to my sister's house, where we parked our car for the weekend, and drove to Union Station. We boarded our train and about 3 hours after we got up, we were trundling right back by our house! ha!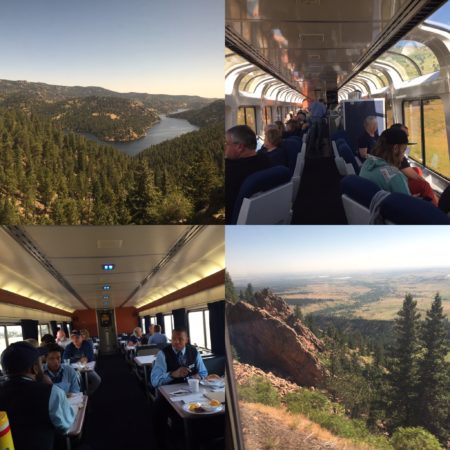 It was a fascinating experience. We got to see parts of the state that are different from what you see on the well-traveled highways. And I could track our progress on my Google Maps app which was fun too.
There was a dining car (bottom left) where you could have a (pretty uninspired looking) nosh and an observation car that had a volunteer from the forest service narrating the scenery. This was pretty hard to get a seat in, but it was cool to pass through.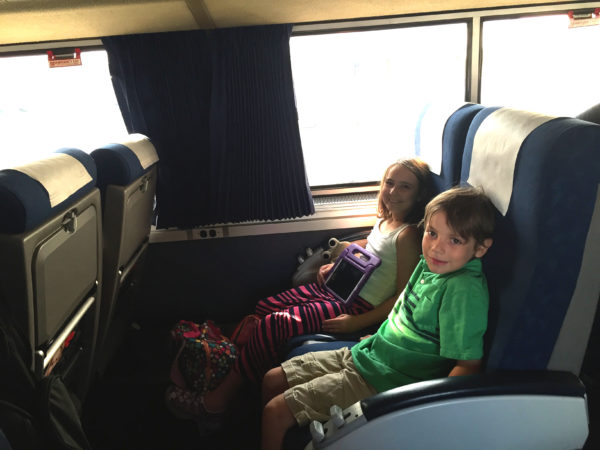 I liked train travel a lot and the whole family agreed. Tabby would love to do a longer trip.
The seats were large and comfy and reclined nicely. We had power at every seat too which is a huge winner. Probably the only thing I didn't love were the restrooms which were similar to airplane restrooms but didn't seem to be in as good repair or as clean. Boo.
If we were going to do it again, especially for longer, we'd bring more things to do and plenty of snacks (offerings were a little iffy), but I think it could be a really fun way to travel! And I'd love to check out a sleeper car!
But the very best part was rolling into Granby and seeing my uncle and aunt!