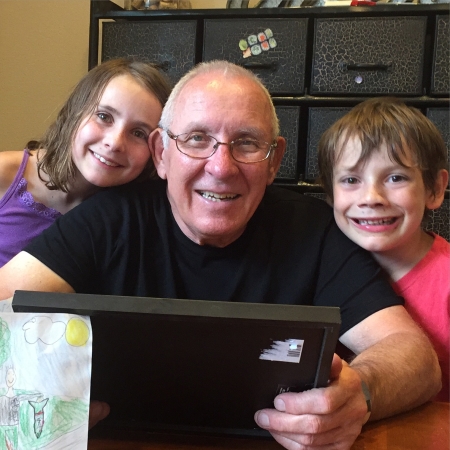 I'm pretty lucky to have my amazing dad and a bunch of father-types in my life. Strong men who value women have never been in short supply and I am old enough now to fully appreciate that.
#1 of course is my own dad, who has always been there for my sister and me in every way possible. He taught us great life skills like how to ski and balance a checkbook and mop a floor and always gave us hugs and told us we look nice and made it clear he thought we had something valuable to contribute to the world. If only all little girls were so lucky.
Now my kids get to call him Papa and of course, he is just as wonderful to them. Plus he gets to spoil them and dote on them and truly believe that they can do no wrong.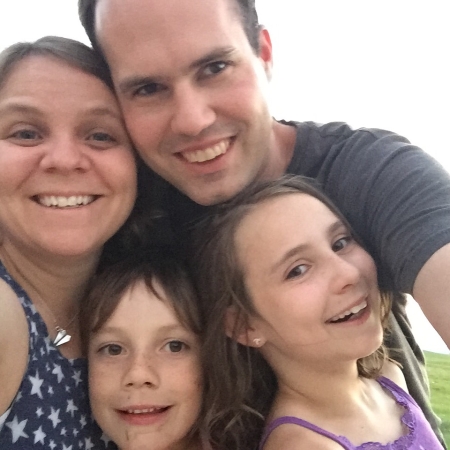 I was then lucky/smart enough to marry this catch. He is like my dad in many ways – hardworking, kind, fun – but with his own little crazy twists that make being his kid different, though no less awesome. He is an awesome dad. He got up in the night more than I did (I do not go back to sleep easily) and he's the one that gets the kids off to school each day and usually welcomes them home too. We're purely spoiled by having him work at home. We get to spend a lot of time with him! And it's keenly felt when he has to be away for a week. We all adore him!
I am also so blessed to get to work on a daily basis with my uncle. He's a wonderful role model in all areas of life – business, parenting, fun music and another one of my favorite people.
And on top of these two great guys, I have a wonderful father-in-law who is lots of fun for his grandkids and very good to our family.
And still further are all the amazing dads who I'm friends with – these guys are growing an awesome new generation of cool, fun, smart, thoughtful, kind kids with something to bring to this world.
And if that wasn't enough, I get to remember two amazing grandpas and the great memories I have with them – time in the shop, collecting chicken eggs, going to Broncos games, the flea market, McDonald's.
Let's give it up for the amazing men in the world!