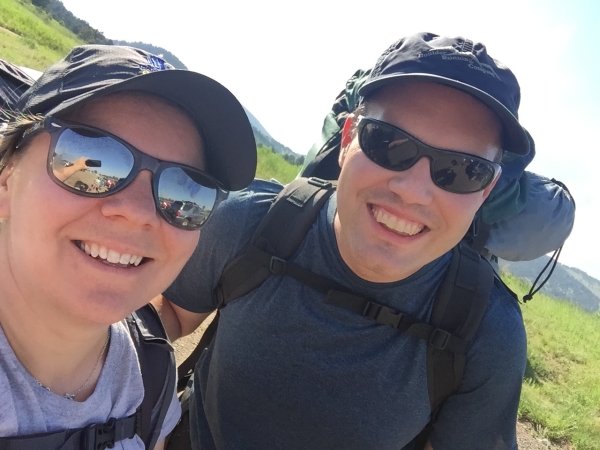 I love the outdoors, but I have always had a rocky relationship with camping and backpacking. It comes from my intense dislike of two things: 1) not sleeping well and 2) lack of shower. I have largely gotten over #2, but #1 was still plaguing me.
But last fall, two of my best girlfriends convinced me last year that I should really give backpacking another try. And my darling husband bought me a backpacking cot (!!) – pretty sure they didn't have those the first go around. I also purchased myself a backpacking chair and suddenly, backpacking got a lot more comfortable. We went on one trip and had a great time. Good company + good gear = good time.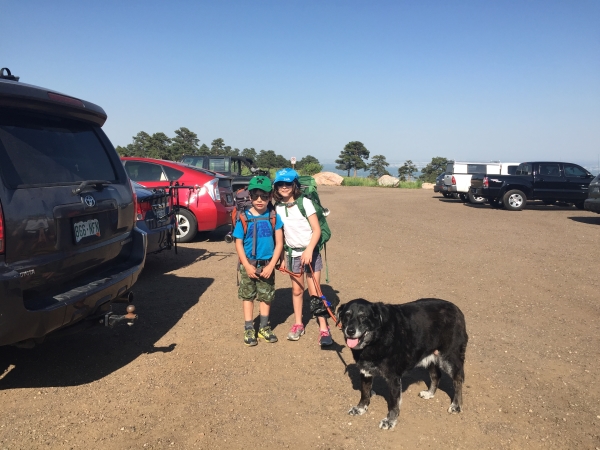 The kids are in on the act. They have their own gear – tiny adorable versions of what we carry (though of course, we carry the bulk of the gear) and they have a great time playing with their friends in the woods.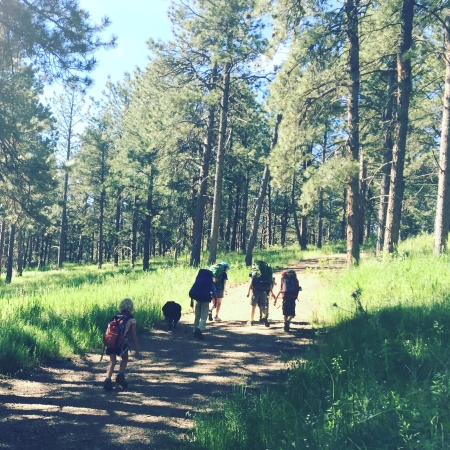 Well, mostly. It's sometimes a bit harder for Tabby. The families we hang with have older boys and younger girls. Ben doesn't seem to have any problems playing with the older boys, but Tabby sometimes finds herself at odds with the younger girls. I'm going to work on some strategies with Tabby to ensure she has more fun next time. I want her to enjoy this. Maybe I can find a way to bring along more books or some art supplies. That might go a long way with Tabby.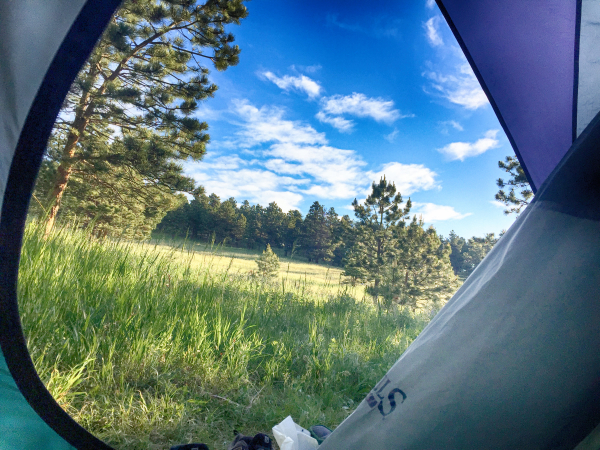 … because it's so very cool – waking up to views like this…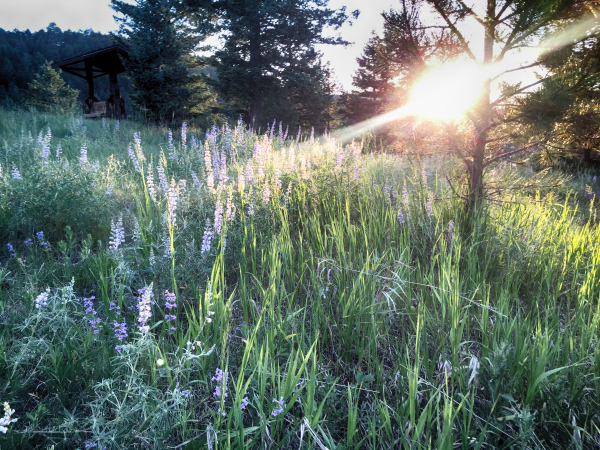 And seeing the sun set on views like this. Ahhhhhh!