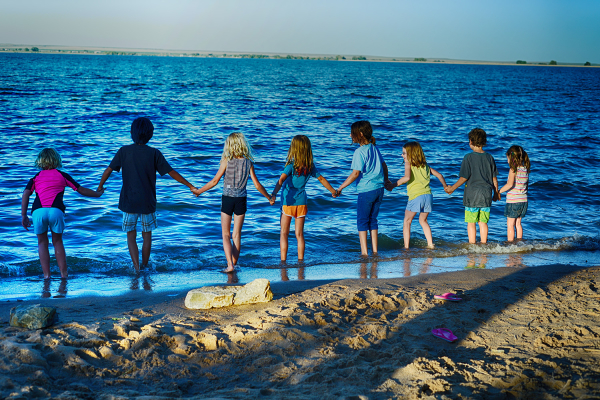 We got out of town Thursday night and headed Jackson Lake. It's a nice state park about 90 minutes from our house. It's also in the opposite way from most of the traffic, so it really is 90 minutes.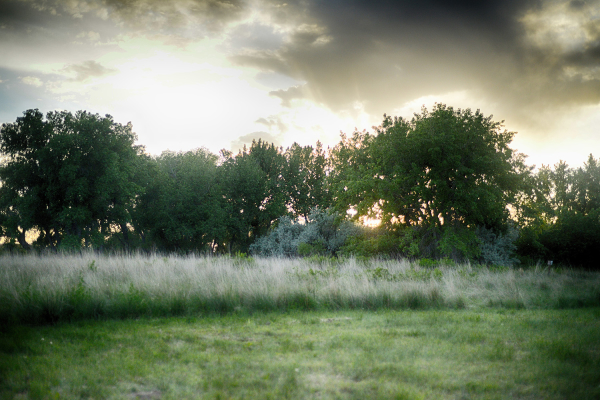 Though much of it lacks shade, we got a great loop to setup on and had decent shade. The first night, we setup, got the kids to bed and did some camp fire hanging.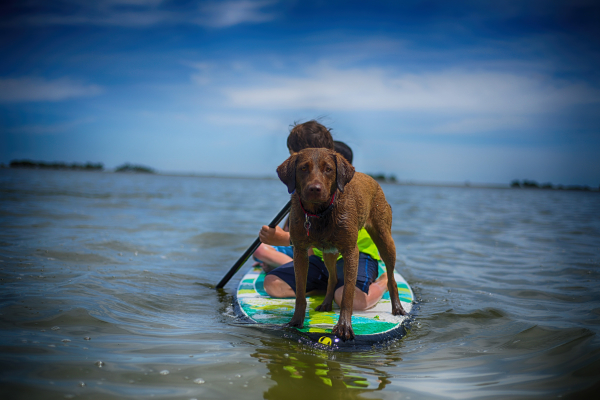 Friday was the beach day. I got to paddle board …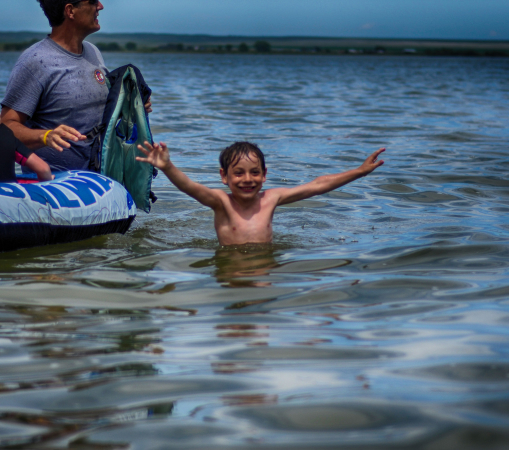 and the kids got to swim.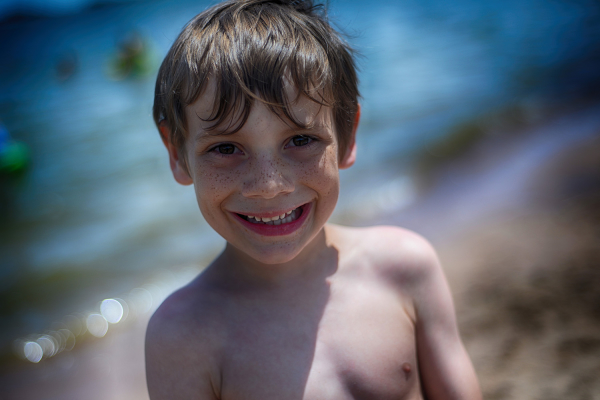 I'd say they had a pretty good time (this might be my new favorite pic of Ben – look at those freckles!!) …
… even this big girl who's getting way too sassy.;)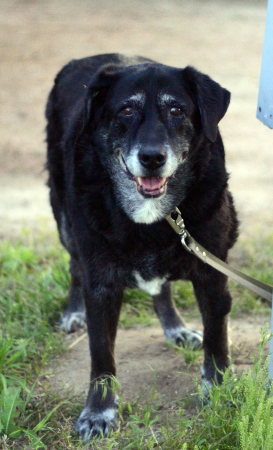 … and especially this old man dog, who got naps and shade and pets and walks and illicit foodstuffs and a dip in the lake.