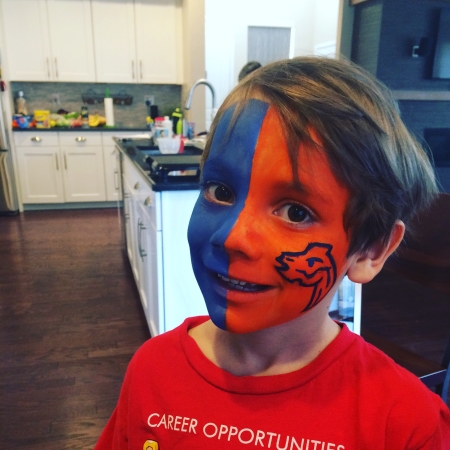 I've loved Broncos football since I was a little kid and my grandparents would take my sister and me to Mile High Stadium to cheer on our Broncos. It was a cool experience for a little kid and though the games were frequently pre-season games, it didn't matter, it was great to be with my grandparents and that was where I learned about football – sitting beside my grandpa and asking him questions about the game.
I still remember Superbowls from when I was a kid (all losses) to those late in my high school years (both wins). It was a real bummer two years ago when we got to the big game and did not have a good showing. Broncos football is just about the only sport (Olympics gymnastics + swimming aside) that I am excited about. And it's been fun cheering Denver on with my kiddos, particularly Ben, who gets really into it.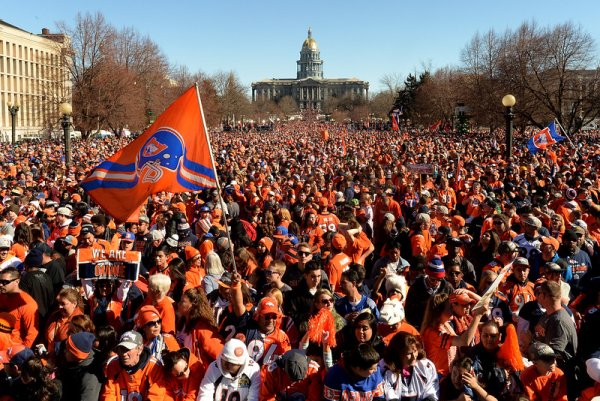 So of course, it was a huge thrill to cheer on our Broncos to victory on Sunday (though you couldn't get me near that crazy parade downtown!). It was even sweeter coming in as the underdogs and proving everyone WRONG.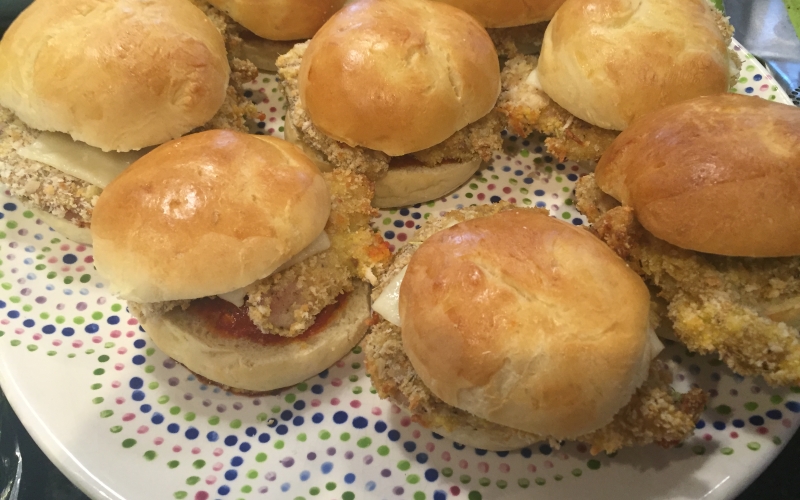 We made Chicken Parmesan sliders (Chicken parm, you taste so good!). We made both the buns and chicken from scratch. Chicken using this recipe (not sure we were fans, but they weren't bad or anything) and the buns using this recipe (just made smaller for sliders), which was great and pretty easy.
We also made some jerk chicken and then our guests brought food. Sufficed to say, no one went hungry. Best of all, BRONCOS VICTORY! I'd like to think our Chicken Parm had something to do with it. 😉