We've been enjoying January. 26 days in, and quite a bit has happened! Last weekend we cheered our Broncos on to their 8th (I think) SuperBowl berth. I'm cautiously optimistic about their chances and I'd love to see Peyton go out at the top.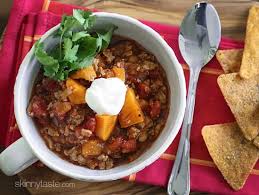 For both playoff games, I've made the delicious slow cooker paleo jalepeno popper chili that was featured on Skinnytaste back in August. I first made it back when we went to Vail mostly because it is a dump in crockpot and leave alone for 8 hours kind of recipe, and so perfect when you're going skiing all day. Everyone loves it and you can make it as non-paleo as you please by adding chips, etc. or keep it paleo with some avocado.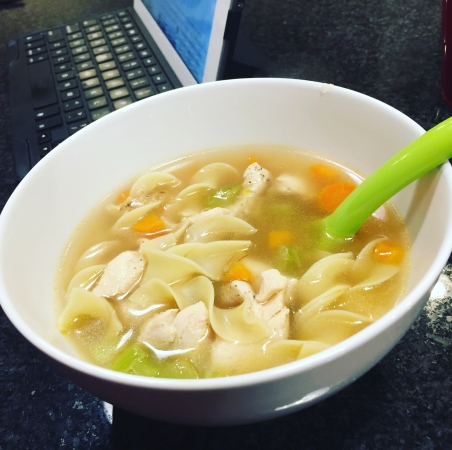 I've also been making Iowa Girl Eats' homemade chicken noodle soup frequently. It's pretty easy, very healthy, and I'm not sure there's anything quite as delicious on a cold day. Tabby has discovered she LOVES broth and likes to eat just that if we let her.
Ahh yes, the kids. They're doing well. Tabby is reading everything she can get her hands on. I'm constantly researching new titles for her to enjoy. It's somewhat hard because while she can read just about anything, she's not quite ready for some more mature themes. So I'm trying to find her books to challenge her but that are still appropriate and will still be interested in.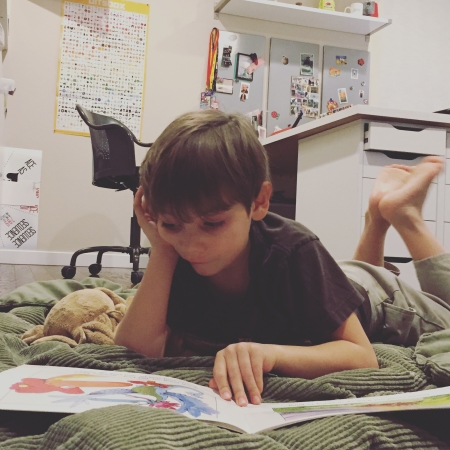 Ben is doing well too. I'm pleased with how he's tackling his piano lessons and how his reading is coming along. We're struggling with school just now. His attention and need for movement are what are problematic at the moment. His teacher is investing a lot of her time trying to get him on task and she's worried he's not progressing enough to be ready for next year. He's staying on track academically (probably because he's pretty damn smart), but she's worried that may soon not keep him with his peers.
So we're having him tested. We're researching. We're looking at all our options. And so far it's been frustrating and time consuming. But I am hopeful that we can find some things to really help him be the best he can be. He's got tons of potential. Our job will be to help him tap into it.
Matt and I are keeping on keeping on. We are both busy with work and spending our off-work time on the normal things: cooking, exercising, socializing, housework and the kiddos. We don't get a lot of time to just chill and really enjoy what we do get. We watched Big with the kids last weekend. Matt hadn't seen it either and we all found enjoyed it. We've also continued our love affair with board games. Tabby has been hugely into Ticket to Ride, which it seems like she picked up in about a minute, and Ben has been kicking our booties at Enchanted Forest, a memorization game. This weekend we're off with some friends to Vail to do some skiing. It's good family time and I'm looking forward to it.