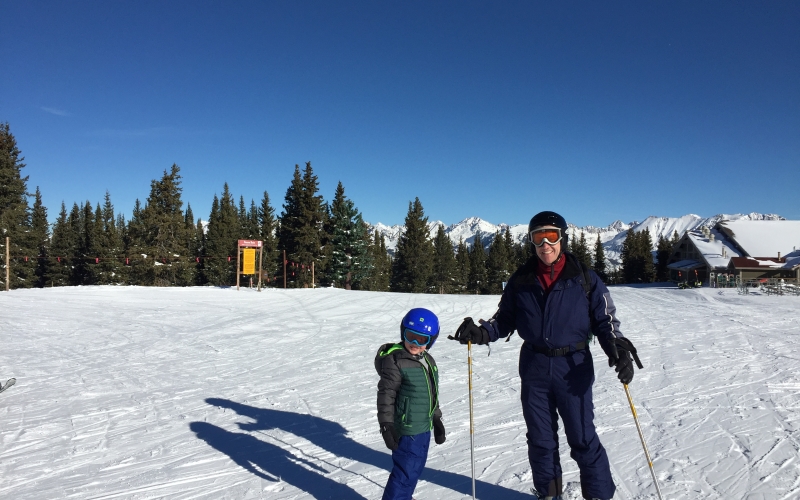 We've had visitors from Nashville twice this month! First our friend Patrick and his adorable son Tyler came out to ski with us the first week of the year. We've been doing this for about as long as anyone can remember – before we lived in CO full time and certainly before any of us had kids! It's one of our favorite traditions and something we always look forward to.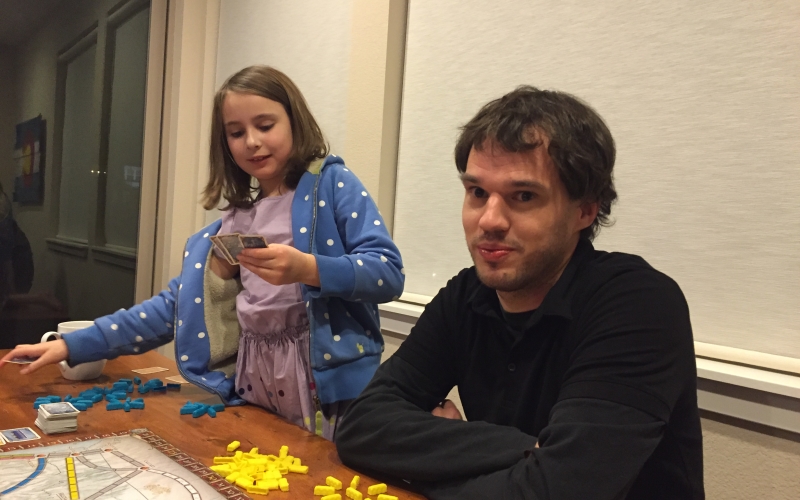 This weekend we had Matt's sister and brother and our niece, Autumn visit for the long weekend. It's fun to see how much Autumn is grown and nice to spend some time with everyone.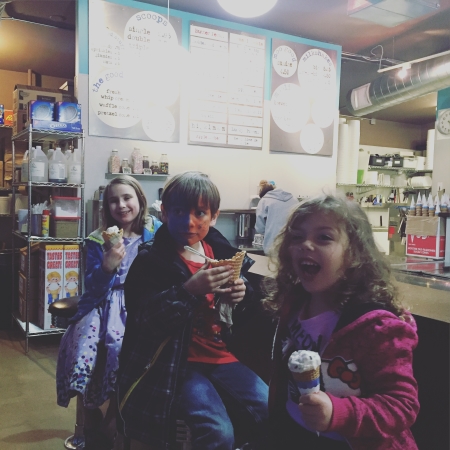 Matt picked them up from the airport late Friday while I was working with some of our besties, planning a fun roadtrip for this summer (squeeee!). We spent Saturday chilling around the house and then went out for pizza AND ice cream. Once we got back, we played some games … Ticket to Ride with the kids and then Cards Against Humanity with the adults.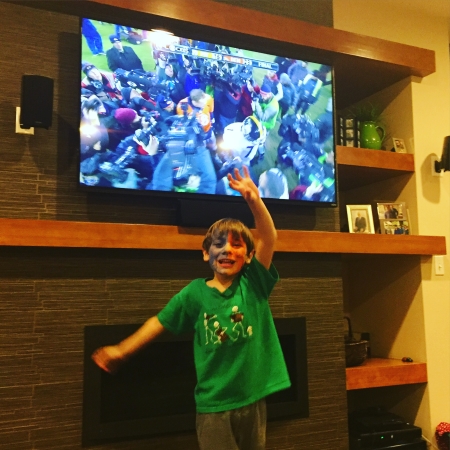 Sunday we went to the Denver Museum of Science and Nature. It was unfortunately not everyone's favorite, but Tabby and I had a nice time looking at the gems and minerals and we all enjoyed the mummies. Afterward, we came home and helped cheer the Broncos on to victory over the Steelers. It was not the most fun game to watch, but it was successful. I also went crazy and made pretzel dogs (wrapped hot dogs in Alton Brown's Pretzel dough) and delicious paleo chili.
The kids had Monday off for MLK and so Matt and I took most of the day off as well to be with them and our guests. We (and apparently the rest of the furloughed children and adults in the area) went to our local pool to blow off some steam and then we had lunch and a lazy afternoon filled with naps, followed by finishing up homework, piano practice, making lunches, doing laundry and all those other things one has to do before the week starts.
Guess it's our turn to head to Nashville next.