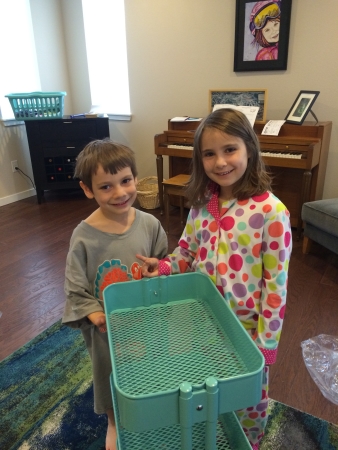 We've been on quite a roll with getting some little projects around the house done. It's a nice side effect of the aforementioned actually BEING at home more often. I love seeing the results of these little projects.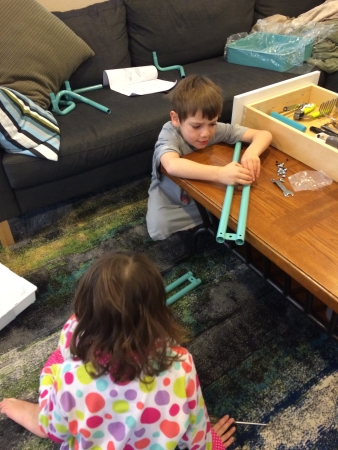 The first photo is the fruits of these labors … the kids putting together a storage cart from IKEA. The idea is to store their school/homework supplies in it and then they can wheel it out into the living space when Matt is busy on conference calls, etc. We have yet to stock it, but that is the IDEA.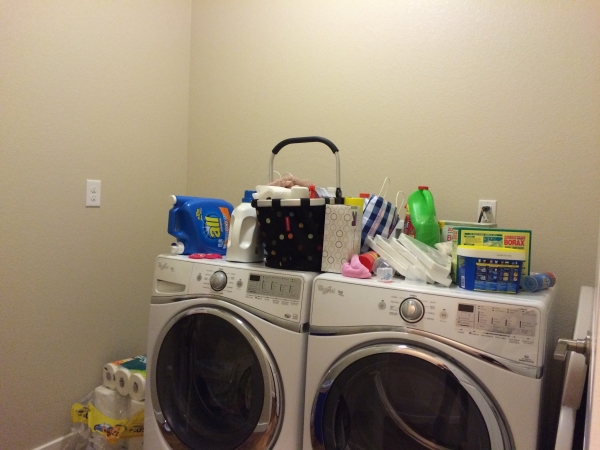 Another project we tackled was turning this unholy mess on top of the washer/dryer into something you might want to actually use.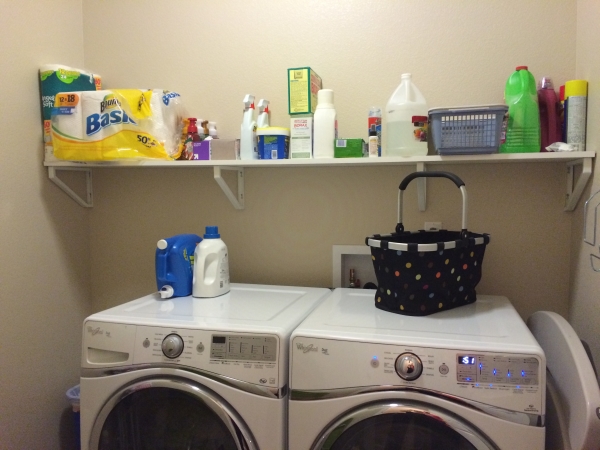 Like so. That's a $16 piece of melamine mounted on 4 brackets from IKEA. It's not gorgeous or anything, but it really does the trick. We actually have a second shelf waiting in the laundry room for later when we have brackets to mount it. We somehow thought we bought enough for 2 shelves, but that wasn't the case. At some point in time, I'd like to add a spot for line dry/flat dry items, but for now our beds and closets work just fine.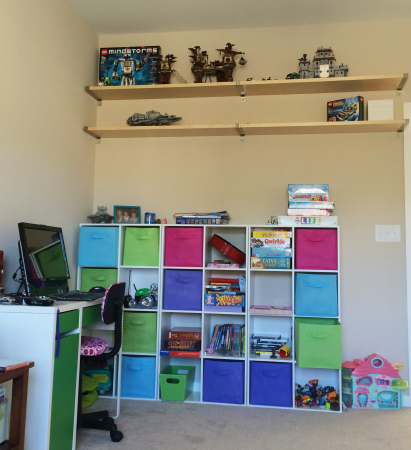 Moving right along. In the playroom we installed these shelves specifically to hold Ben's Lego collection. These are at great peril when we have small-fry company so this system keeps them out of small hands until we can grant permission.
We also decided to doll up the spot in the office above the big work desk with shelves (months ago) and now a triptych of magnetic boards. These will hold kid artwork and papers, particularly of the  "here's the instructions and password to log onto this textbook's site" variety.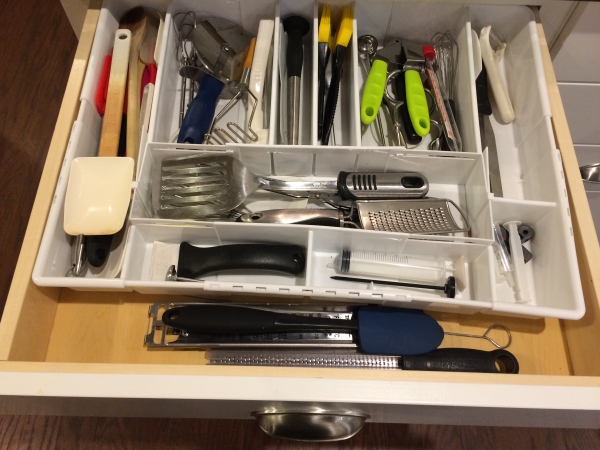 Lastly – and this is probably the project I'm most proud of – we reorganized some of our kitchen drawers. I don't think this looks awful, but the functionality was TERRIBLE. That tray thing is about to fall apart and it raised everything up just enough that it continuously caught when we shut/opened the drawer.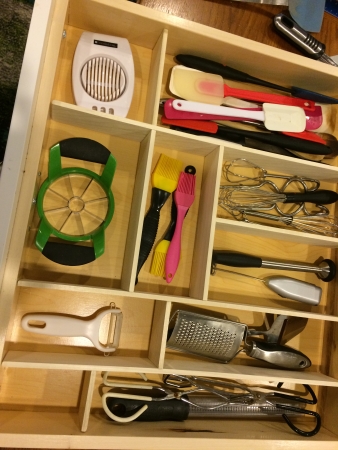 For about $30 we bought supplies from Home Depot, 4'x2″x1/4″ craft board that we cut to size and some loc-tite adhesive that we put everything together with. They're not attached but just slip into the drawer so we can easily remove them if we want to. And they look AWESOME.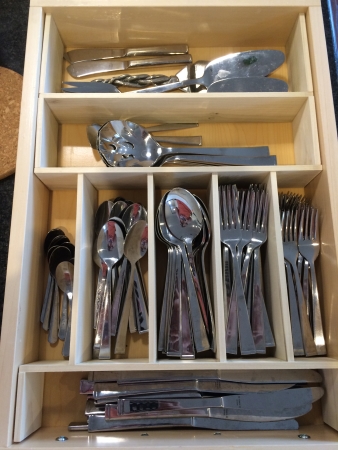 It is amazing too how much better things fit in the drawers. Without the bottoms and extra sides to hold them together, we can get 24 sets of flatware in this drawer that only used to hold about 16. We wanted to do a couple more drawers, but ran out of materials. Maybe next weekend.