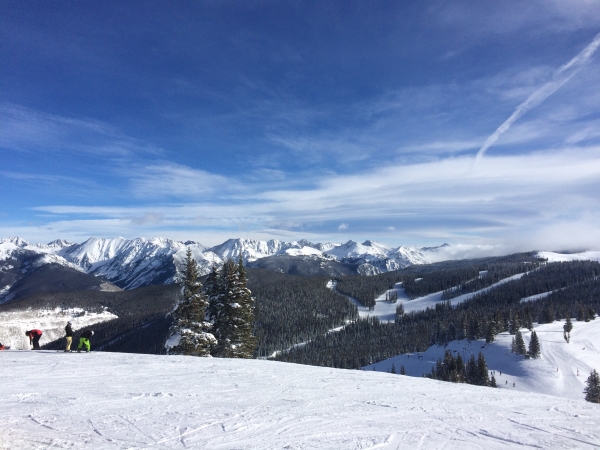 We had a lovely Christmas followed by an even lovelier vacation. The photos of that time are still trapped on the "big camera" and I'll get them off at some point and maybe even share them. But post Christmas was a lot more eventful.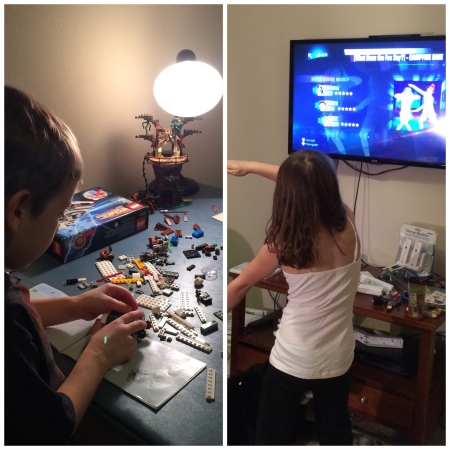 We did a lot of hanging at home in the few days that followed Christmas. Video game playing. Popcorn eating. Chilling. Relaxing. It was awesome. The boys built a bunch of Lego. Tabby and I danced for hours. We each pretended to be a Teenage Mutant Ninja Turtle and beat up bad guys. We all seem much more inclined to hang in the new house. I think because it functions better than the old one did. The space is better for doing what we want to do. I think that's  a good thing.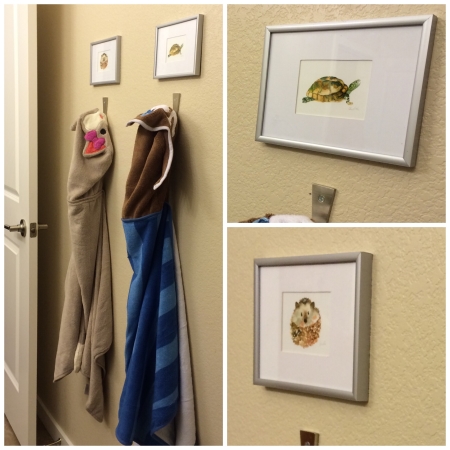 We also got a few things accomplished around the house. We hung up these cute little prints we got the kids for Christmas in their bathroom. They serve to mark each kid's brand new towel hook (so useful for keeping wet towels off the floor!).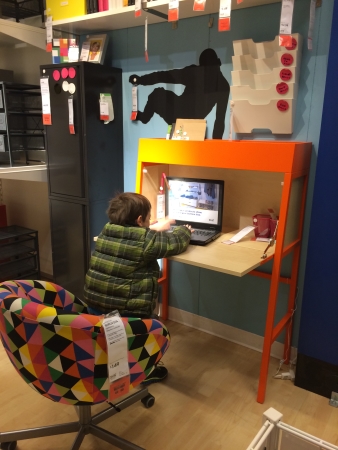 We also went to IKEA and got a few other things handled around the house – like a new desk chair for the office and some shelves for the playroom and a media cabinet (locker style) for the work out room.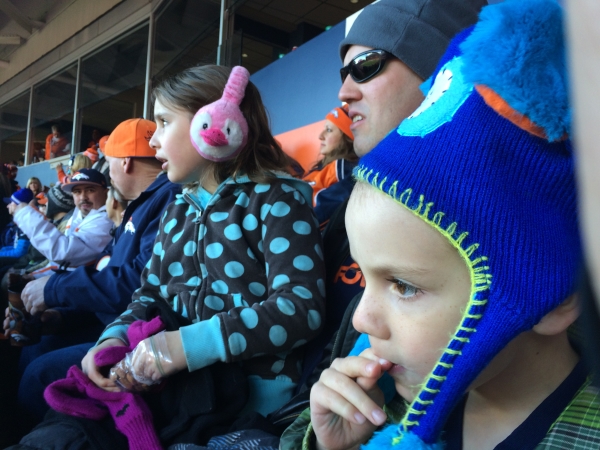 We were lucky enough to be able to take in a Broncos game (they won!) and afterward we took the kids to Stubens, home of
ginormous poutine!! Yowsa.
We hosted a huge (28) crowd for New Years and then left the house in shambles, heading up to Vail for a real break.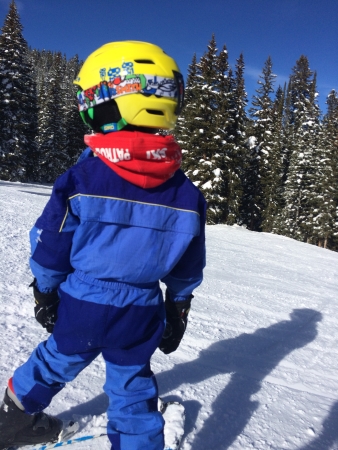 Matt and the kids did a lot of skiing, but I was laid up with the dumbest of all injuries, a bone bruise on my shin that I acquired falling UP the stairs. Seriously. It didn't hurt a bit unless I tried to cram my foot into a ski boot and then the worst pain imaginable. So I didn't ski much.
But I did a lot of other things, including playing games on my computer and some little photo projects I'd been wanting to accomplish. Since I couldn't ski, I exercised by doing Just Dance and maybe I'm getting better at it. Ha.
It was lovely to be with my family and friends, doing quite a lot and simultaneously nothing at all. I really need to do more of it.