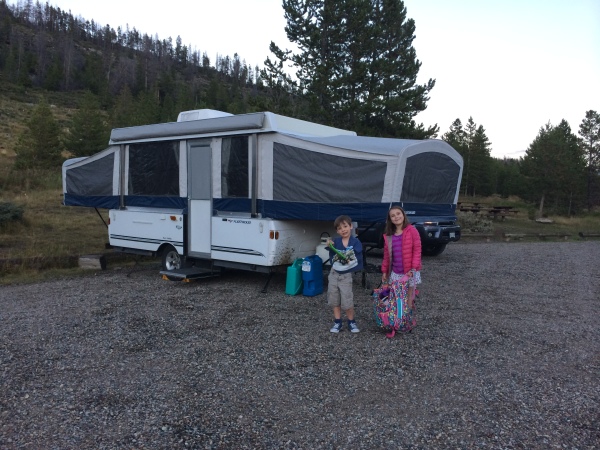 We headed out last weekend for what we think is probably our last camping trip of the year (maybe one more? we'll see!).
Right up until that morning, we didn't know if we were going because the weather looked grim. We had a family back out and others were talking about it. Plus two families needed to come up late and another needed to leave early leaving us kind of iffy, but we decided to press on and go for it.
Between moving and school and work, it wasn't one of our more organized efforts. I also went waaay bare bones on everything from clothes to food. We ate dinner in Dillon on Friday night, leaving me needing three meals + cereal and milk on Sunday morning. I just did a bunch of chili, some sandwiches and easy eggs. We didn't even take a cooler – just filled the little fridge in the pop up. The simple was nice and I want to do more of it.
Friday night we arrived and got a fire going. Just one other family showed up before bedtime but we had a great little fire going and all sat around reading Little House on the Prairie (our current read-aloud book). It was so apropos to the setting and everyone really enjoyed it. The kids went to bed right about the time another family showed up so we had 6 adults for our late night campfire and wine drinking.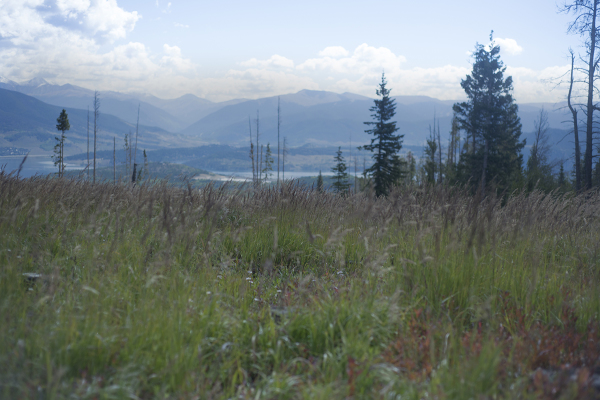 The next day, we randomly chose a hike off a google search and unlike the weekend before, this one was gorgeous! Perfect distance, perfect difficulty, and gorgeous views everywhere!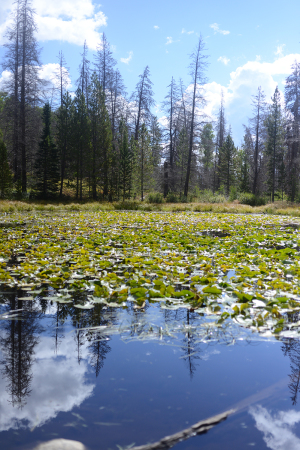 The destination (1.6 miles in) was Lily Pad Lake which as you can see, lived up to its name.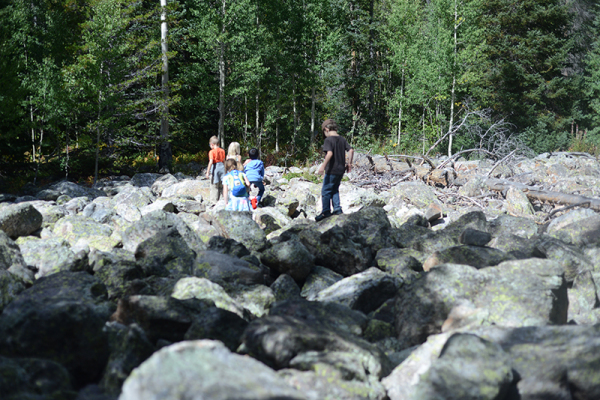 But along the way, we found beautiful  meadows, scenic vistas and this totally random field of rocks. We were all pretty sure the trolls were going to pop up any moment and start singing "He's a bit of a fixer upper!"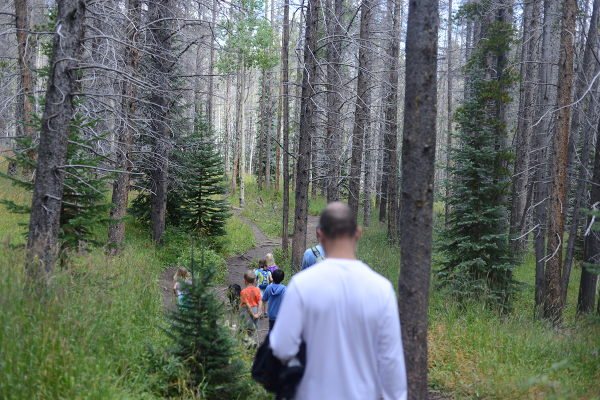 We even had lovely tree cover and sweet little bridges meaning no one ever got too hot or had to jump streams.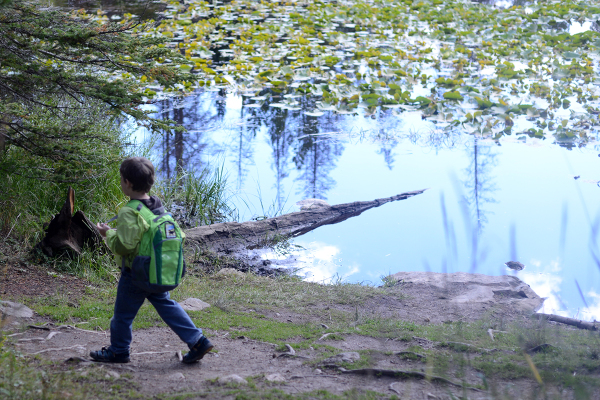 Best of all, the kids were AWESOME hikers. There was little complaining and they sang songs and did math problems and were super fun the whole time. We all feel like our hard work is paying off. They're FUN!
After the hike, we went back, had lunch and spent the rest of the day chilling at the campsite. The two remaining families showed up and their kids joined our kids, running in their pack. Dinner, more reading around the campfire, some marshmallows and late night adult fun and it was over. We had to pack up early the next morning to get ready for our week and our Sunday night guests.
It all went too quickly … not just this camping trip, but the whole summer. Maybe we will try to sneak one more trip in ….