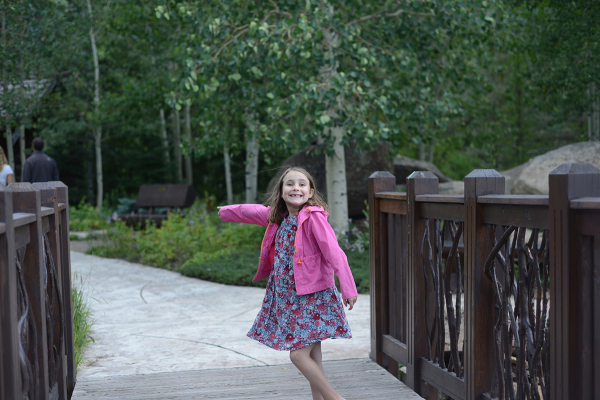 We went to Vail for Labor Day Weekend. Owing to moving and camping and LIFE, we had not been there since ski season, and since I actually like it better in the summer, I was happy when my sister proposed we go.
After a long fight with traffic, we got there and crashed.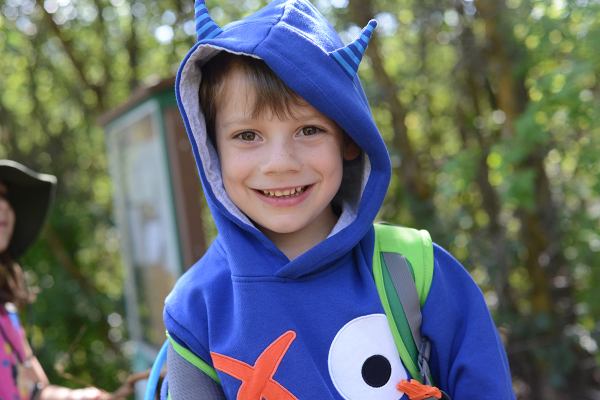 The next morning, we tried to go to Hanging Lake to hike, but there weren't any parking spots!!! At 9 am!! yeesh.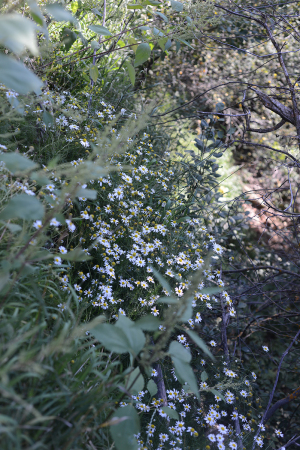 So we found another hiking spot in nearby Glenwood. It really wasn't our favorite and didn't have much to recommend it besides some pretty wildflowers ….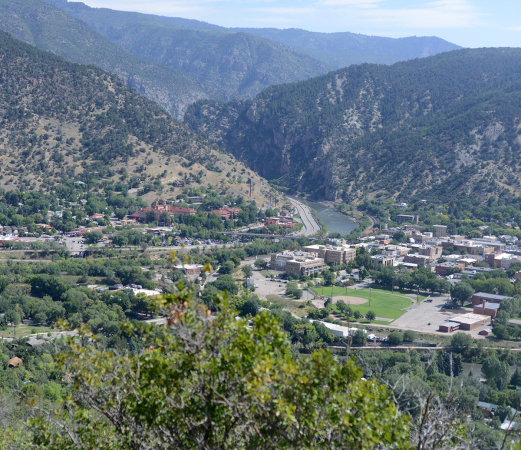 And a nice view of Glenwood. Not much tree cover, near a water treatment plant, pretty meh. But that's OK.
We had a nice lunch at The Pullman, a charmingly casual but very nice restaurant in Glenwood Springs. Dad and I split a peach bourbon BBQ pork sandwich. Yum.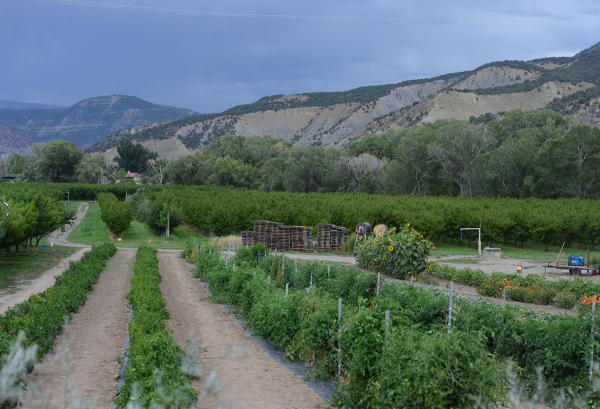 Afterward, we drove on to Paonia (just 1.5 hours away!) and went peach picking at this cool little farm.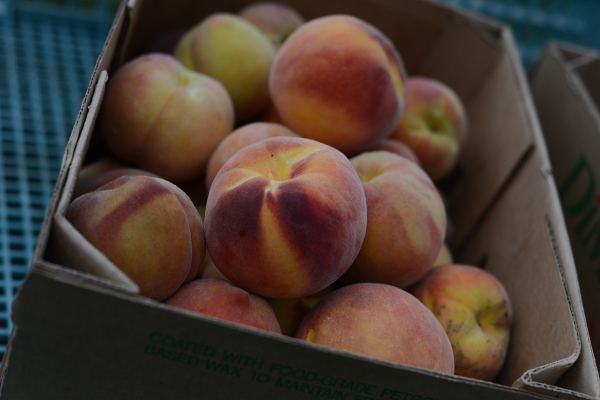 The peaches were GORGEOUS! We bought 35 lbs of them.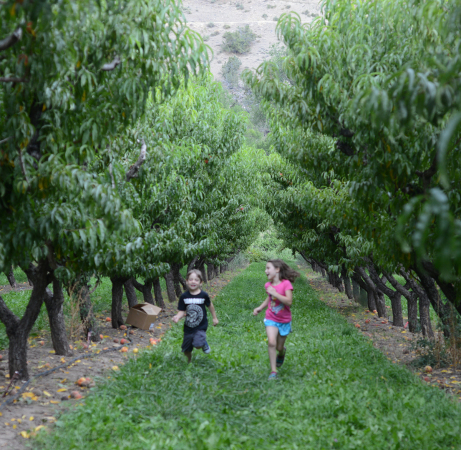 The kids had a wonderful time running around outside …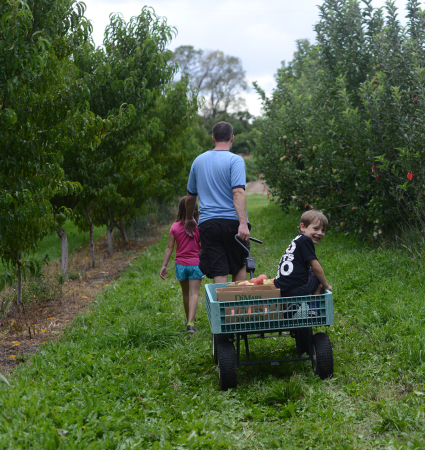 And playing on the cart …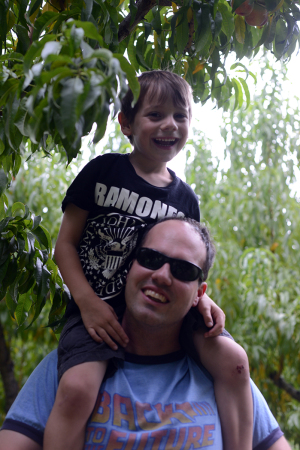 And hanging with Daddy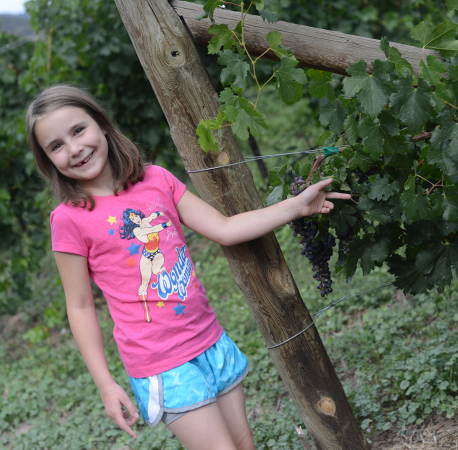 And checking out the grapes.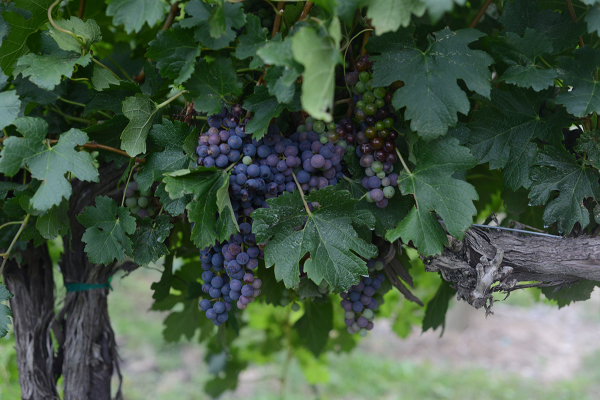 They make wine there too and the grapes were looking good!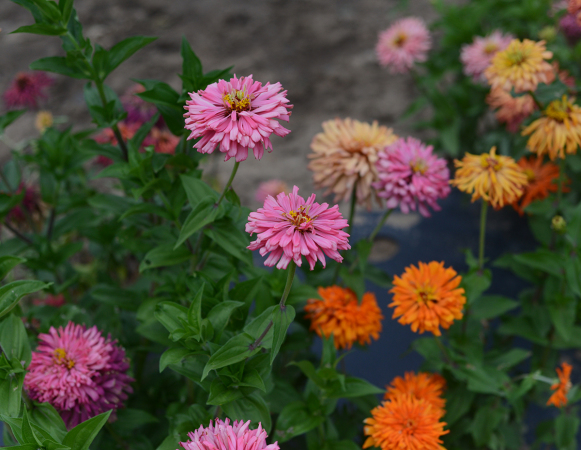 They also grow flowers, more fruit, a ton of veggies and apples! Wish it were just around the corner instead of 4 hours away (from Denver).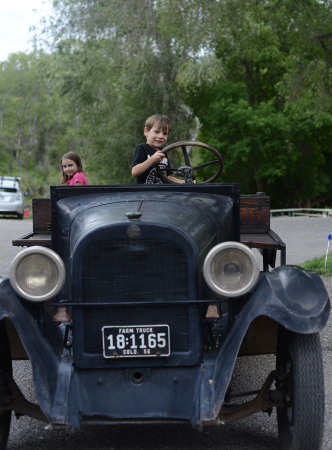 They definitely had the "cute farm" thing down, complete with vintage truck for Ben to drive.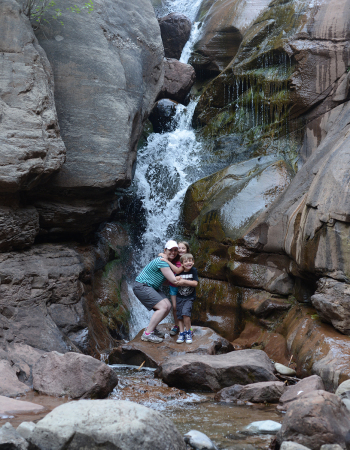 We saw this beautiful little water fall on the side of the road on the way back to Vail and had to stop and check it out. It was a very cool hidden gem. We got back to Vail late after having dinner at Moe's Original BBQ in Eagle and played games and chilled.
The next day, we had a leisurely morning and picked up Matt's brother who was in a nearby town for a wedding. Then we had the birthday lunch at Mountain Standard in Vail. This is a sister restaurant to one of our other local favorites, Sweet Basil. We had super super yummy food an exchanged gifts and had dessert. We all agreed we didn't have to eat for a long time to come.
After lunch, we took a walk to Betty Ford Garden which is crazy beautiful no matter the season.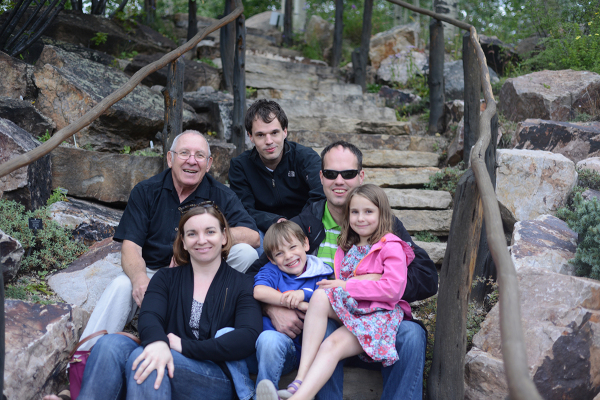 We got some family shots of the four of us, none of which turned out, despite the fact that my sister snapped 20!! Seriously, they're all either out of focus or I someone is looking off to the side or something. Grr.
But I snapped this one of everyone else and it's pretty nice, despite Ben's goofiness.
A little more chilling and it was time to head home and back to our regularly scheduled lives. Ah well.