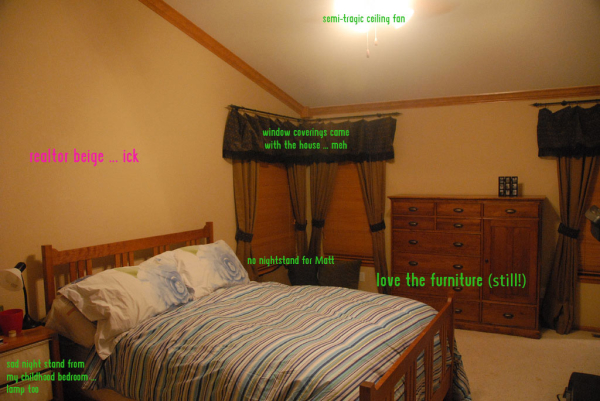 We're getting close! And I find it fun and great that only now in the crunch is when some of my plans are starting to gel for certain spaces. The master bedroom was spurred along by my need to choose a paint color for our painter that will come in the day after closing and do the few custom colors we want in the house (mostly bedrooms). In the old house we never really decorated our bedroom. And while it was fine and cozy and really served us very well for years, it never felt very put together (see above). So we want to actually do it up right this time!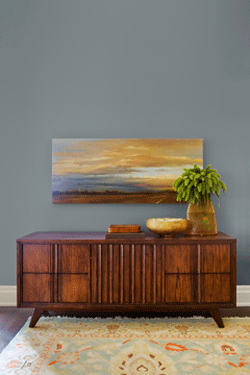 First, the inspiring new color. It's called Nimbus Gray and it's a nice grey with just a subtle hint of blue (less than in this photo, IMO). I'm really in love with it.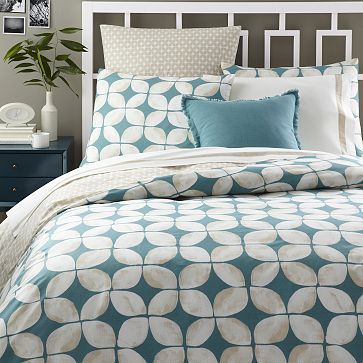 Though it won't be for a while, with money not growing on trees and all, I'd like to get some new bedding to fit in better. I keep going back and forth between something subtle and colorful (like the above from West Elm) …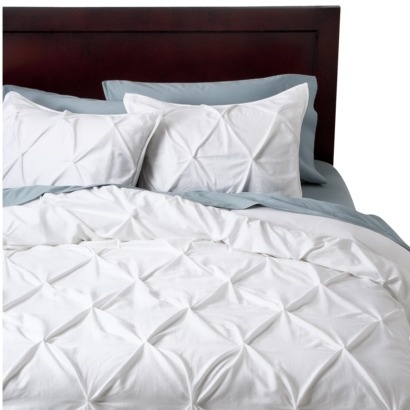 Or white with texture (like above from Target) with some colorful shams. The white with different shams seems a bit more versatile and this specific choice ($80) would be more affordable.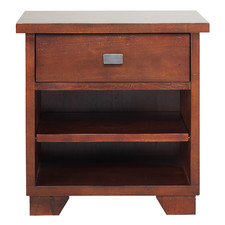 One of the big things our bedroom was always lacking was nightstands! We always had one – first it was a 3-canvas drawer affair that actually came from my childhood bedroom. It finally fell apart sometime after Ben was born and then we pulled an end table that was actually part of the furniture when our house had been a model before we moved in that came with the house. I'm actually still currently using that at the rental house. Matt has never had a nightstand. So that is a priority for us. The one above from Wayfair is a definite possibility.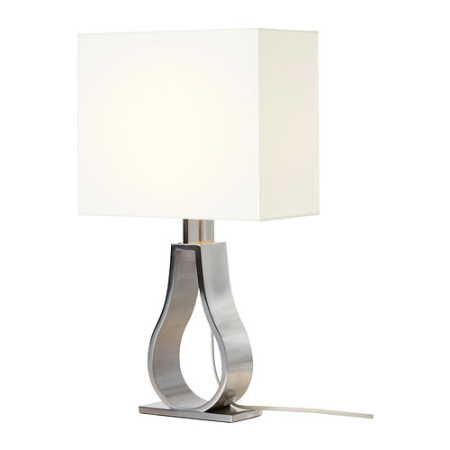 Either way, once we get the nightstands, we will have something to put on top of them. We picked up these cute little Klabb lamps from Ikea a trip or two ago.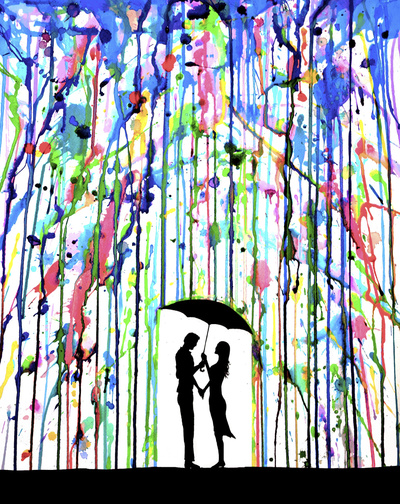 And of course we'll need some fun accessories, like maybe a gallery wall of framed black and white images of us and the kids? And/or this awesome pour deux print from Society 6?
And we will be needing some kind of light fixture since we opted to not have overhead lights put in the master. We will have the option of using the fan from Ben's old room (he is getting his new earth/globe/stars one). But we're not sure it will be big enough for the room or provide enough light. So … we will need something. And in the simple, modern family, me thinks. I do like a fan, even though they're not so much the thing.
So that's it! Looking forward to having a "grown up" kind of bedroom.