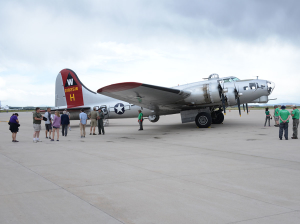 A few days before we were going to celebrate Father's Day (about a week behind schedule since we were in New Orleans on Father's Day), I saw a post on FB from our local magazine, 5280 about the B17 that was going to be at the Centennial Airport that weekend. Since my dad is a big history buff, specifically into WWII, I knew we had to take him.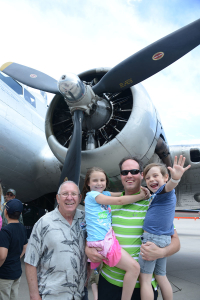 Not only is it an authentic B17, but it's one of the few remaining ones in the country that can still fly. The whole event was a bit on the squirrely side (hard to find, etc.) but once we got there, we got to see it land and then take a tour!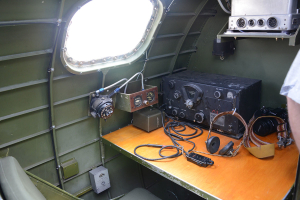 It's a really interesting thing to see technology of this era. It's amazingly outdated and oddly advanced all at the same time. And what our pilots did with it was amazing!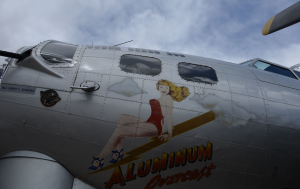 And it's just really cool to look at.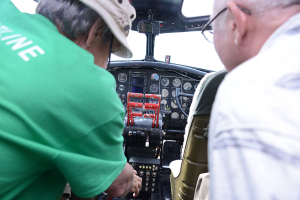 Dad of course had tons of questions and really enjoyed chatting with the volunteers that were there to show us around.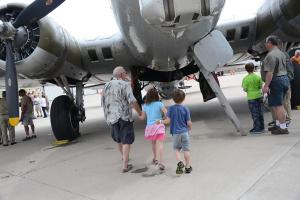 It was a fun and serendipitous kind of day. I loved finding something for him he loved so much!