We had a call a few weeks ago – our third annual group camping trip to Turquoise Lake near Leadville was off! The campground couldn't be open thanks to some crazy late season snow storms we'd had. Boo!
My co-conspirator and I scrambled to come up with an alternative, but group campsites that allow trailers and weren't too far away and were AVAILABLE on very short notice weren't numerous. One to be exact – Angel of Shavano. So we sent out a message to the group – Change in plans -still interested? They were.
And so that is how we found ourselves trekking down hwy 285 again, this time towards Salida. This is a crazy beautiful part of the state with mountains all around and lush greenery. Of course the picture above really only shows the mountains, but as you'll see later, it's LUSH.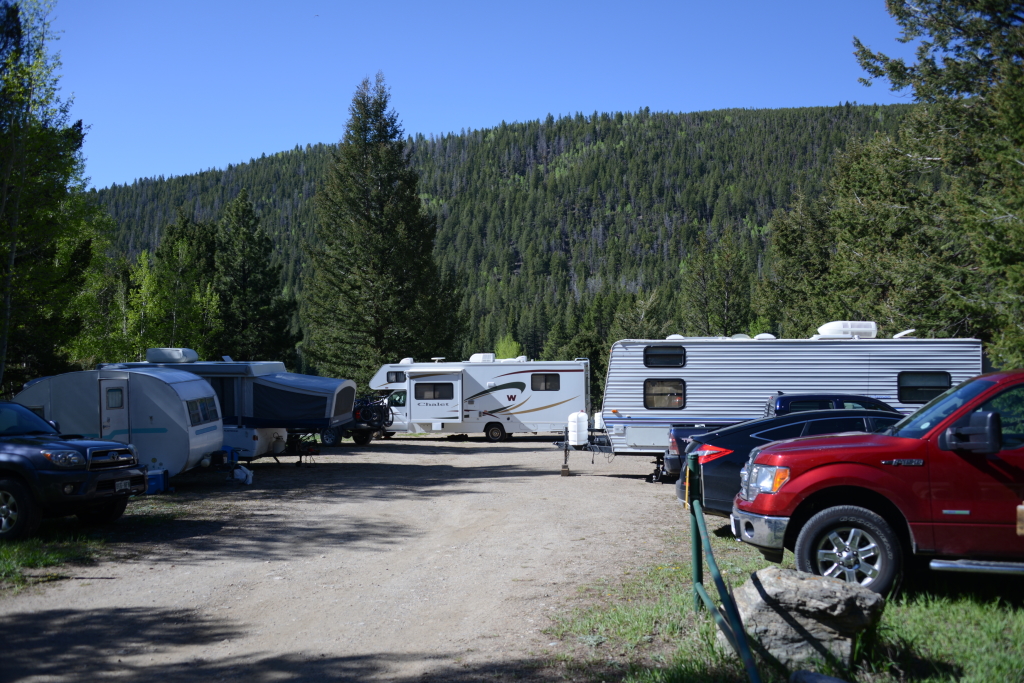 We had many of our usual suspects joining us – 8 families in all, including the parents of one parent and my sister. Most of us have trailers, but a couple brave ones tent it. I personally had my fill of sleeping on the ground in my youth and for me, a tent is reserved now for when you absolutely can't bring the trailer. It rained off and on, just light drizzly rain and we were very glad for the trailers then. We were even gladder when a large black bear decided to come visit. Large as in about 500 lbs. He was not interested in us though, just the dumpster. My friend, the other Jess, and some of the dads chased him away. I didn't even get to see him in person – I'd gone to town for provisions (Doritos and liquor).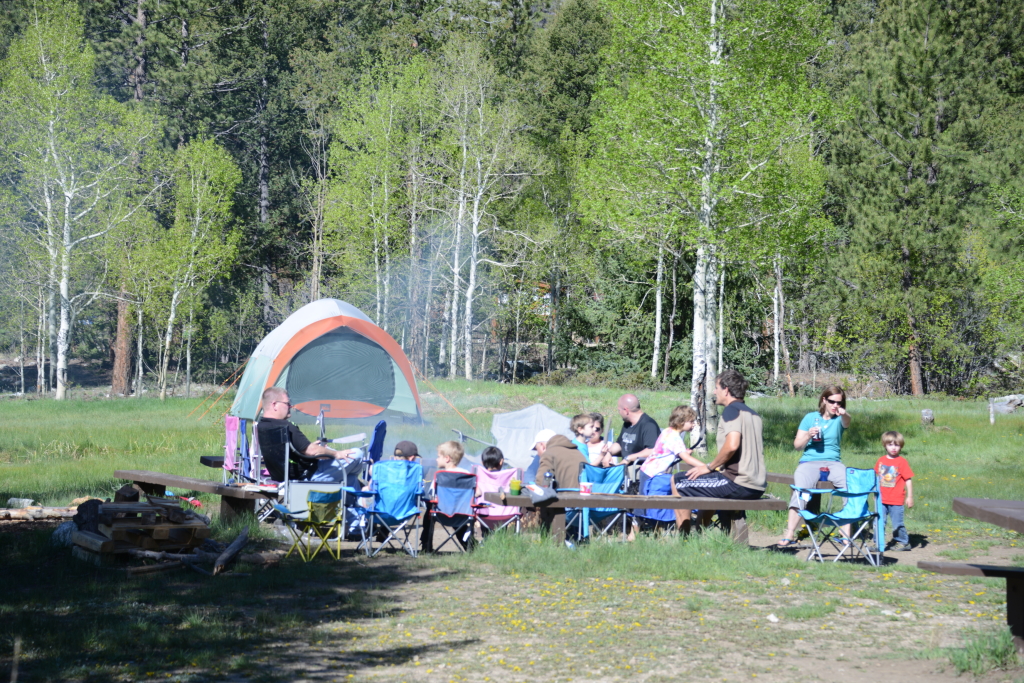 Mostly, we hung out around the campsite. Did I mention it was gorgeous?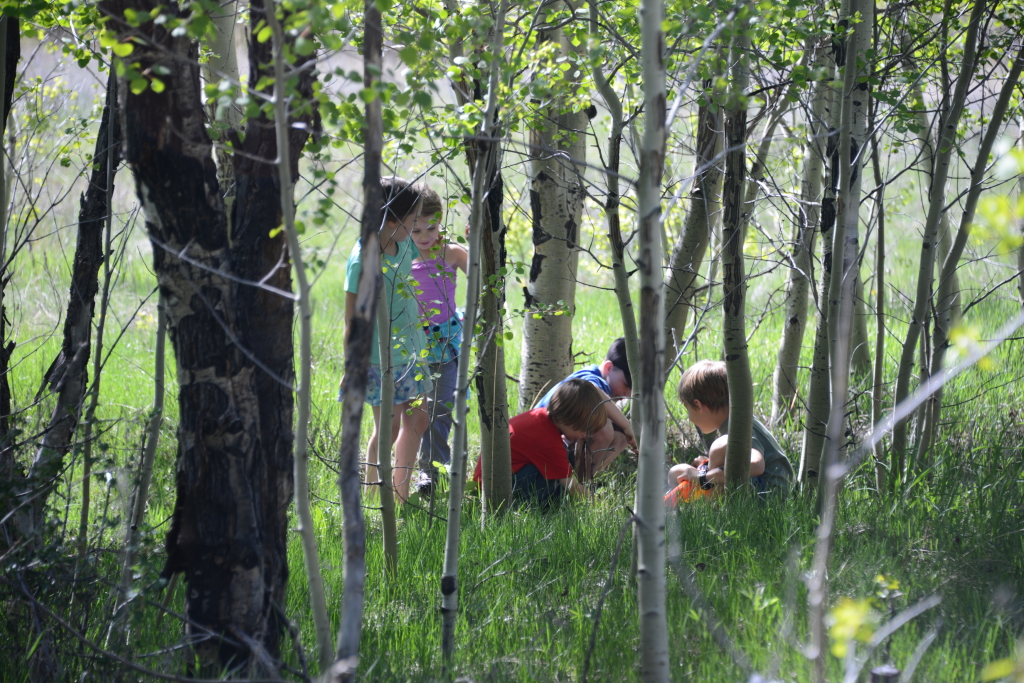 A beautiful little stream ran through our campsite and it took the kids about 2 seconds to get their feet wet. Luckily it wasn't chilly and since it's CO, they dried overnight. They run around in packs or sub packs. Much fun was to be had finding bugs and inventing games. They even found a very large garter snake – which makes it overall a pretty small snake – they had to poke at.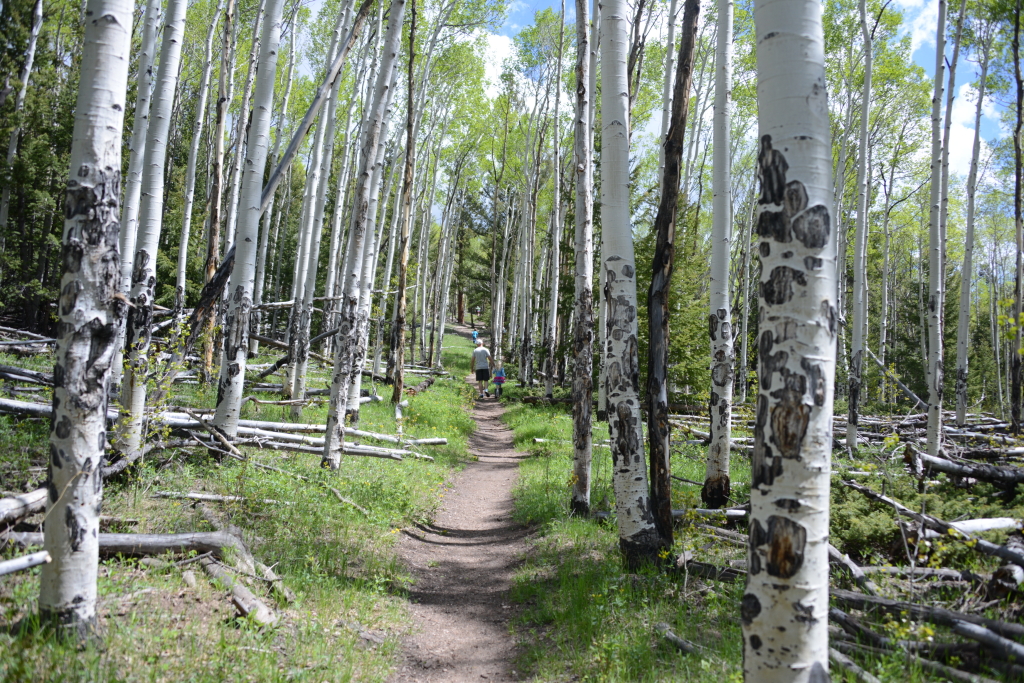 On Saturday we took a couple of hikes – one as a big group, and one with just the moms.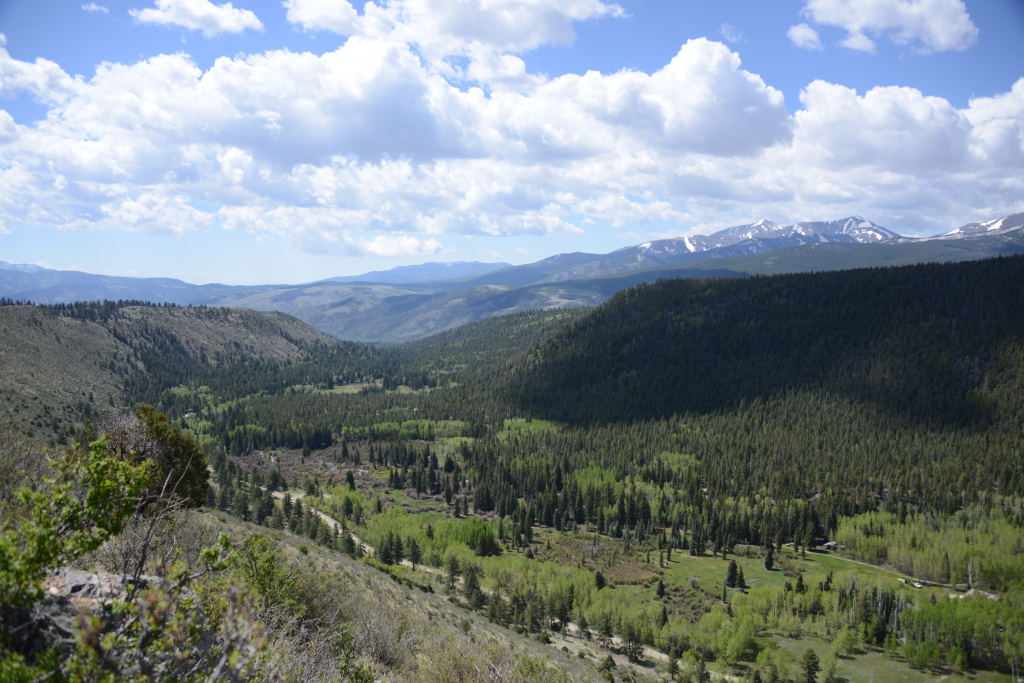 It was definitely worth the hike!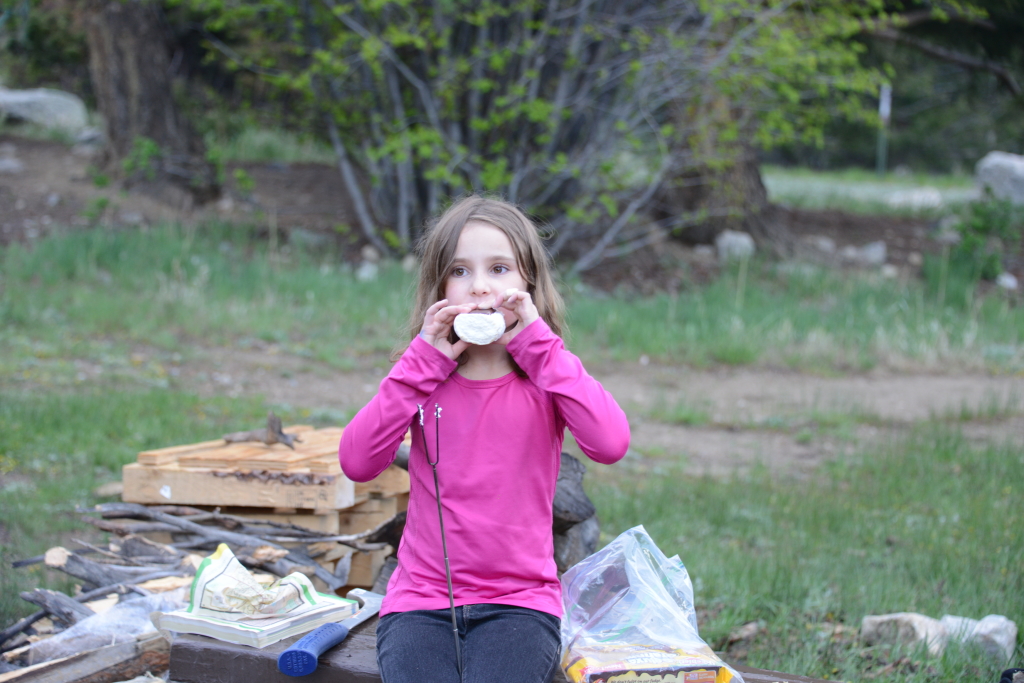 Back at camp, we ate giant s'mores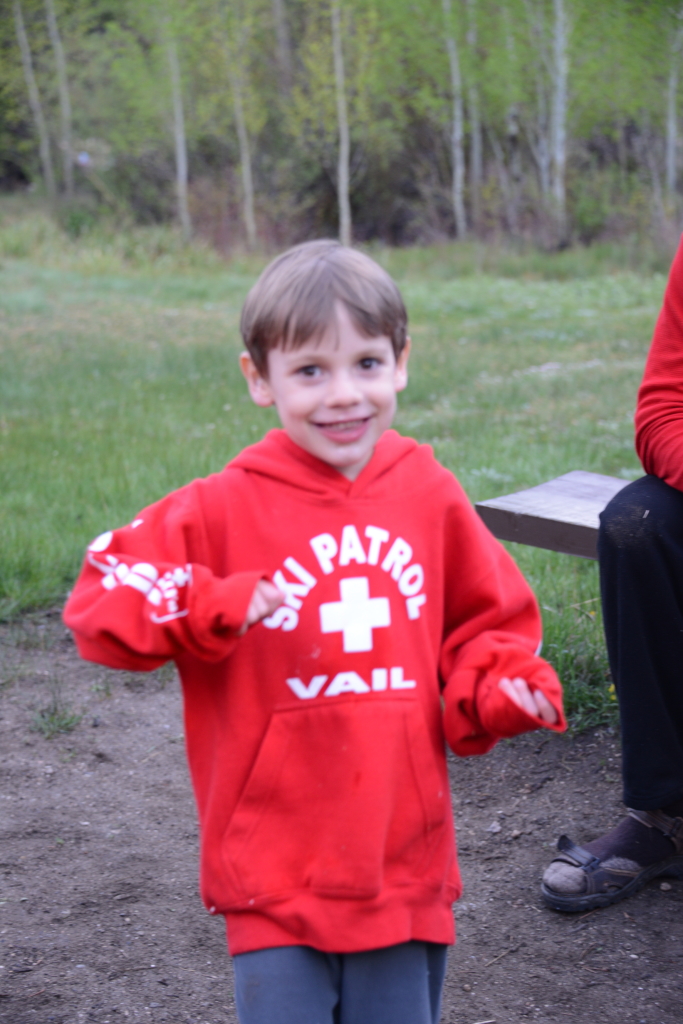 And had way too much fun.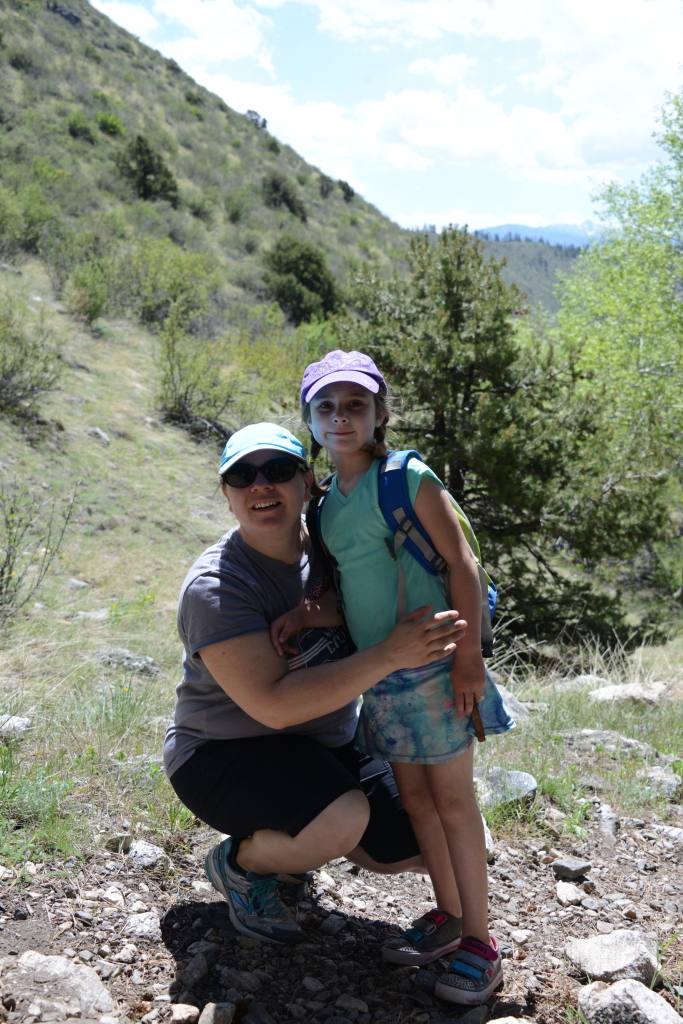 It was a great weekend, but even if it had rained the entire time, it would have been great – because we got to hang out with really great people.