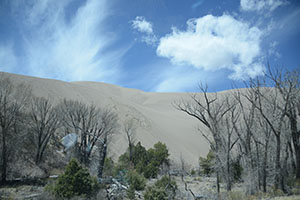 We spent the weekend at what is undoubtedly my favorite places in Colorado – The Great Sand Dunes. I never get over how cool it is to find a GIANT pile of sand in the middle of the Rockies, brought together by a perfect storm of mountain placement and winds. And I think I love it even more now that we visit it as part of a camping trip.
This was our biggest Sand Dunes camping trip yet! We had 3 other families plus my dad and Kelly for a total of 18 people! 8 of them under the age of 8. And we got in an entire extra day, leaving Thursday evening and coming home Saturday.
Unfortunately, unlike a couple of years ago when the weather was balmy, Mother Nature didn't quite cooperate with us as we might've liked, so we didn't do as much dune play as we have in the past.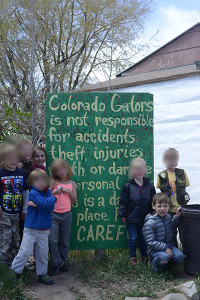 We spent the first day at an ALLIGATOR FARM again, randomly in the middle of the Rockies. It was an utterly bizarre experience to be seemingly transported to backwater redneck Florida, full of charming touches like the sign above where we waived our rights by entering.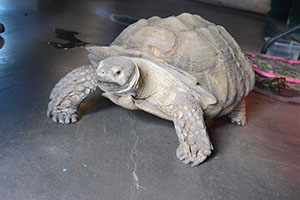 They encouraged us to bring our pets (Loki) in and we almost immediately came face to face with this guy. He and Loki actually got along pretty well – mutual curiosity with a side of respect.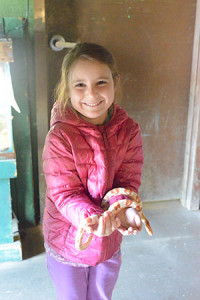 The kids got to check out a huge number of rescued creatures which mostly began life as pets until they got too big for their owners. Tabby fell in love with this albino corn snake called bubblegum. Ben was a fan too.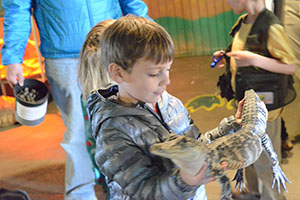 And all of the kids and some of the adults held this juvenile alligator. He even "signed" their certificates of bravery with a chomp of his teeth right through the paper they were printed upon.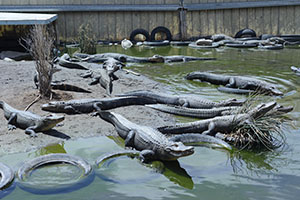 Out of doors were tons of ponds like this where hundreds of gators dwelled. Most of them again began life as pets that got too big for their owners to handle.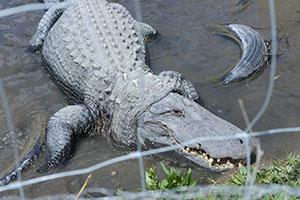 The whole place was pretty ramshackle with little more than chicken wire separating us from guys like this guy above, who goes by Elvis. We were all confident in asserting that an insurance adjuster has NEVER seen the inside of this place. EVER.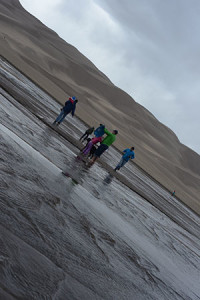 After watching another patron wrassle with an alligator (a privelege he paid $100 for), we hit the road and went back to check out the dunes and try out our sleds. The Medano (the creek that runs only seasonally in front of the dunes) was HUGE this year and pretty chilly, but we braved the crossing and had a great time sledding down the dunes.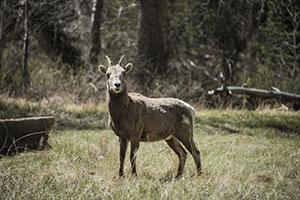 Saturday, most of us went 4-wheeling on a primitive road while Tabby and the other little girls stayed back with two moms and went back to the dunes. The rest of us were treated to some beautiful scenery and a very cool herd of big horn sheep.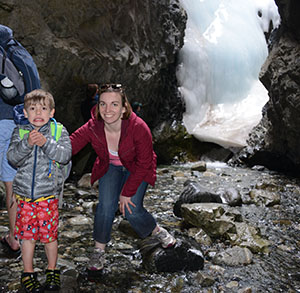 In the afternoon it cooled off and unfortunately those of us who were 4-wheeling didn't get to go to the dunes and enjoy the beach-like atmosphere of the morning. But we all got to hike to Zapata Falls and check out the waterfall in the cave – still well frozen right now!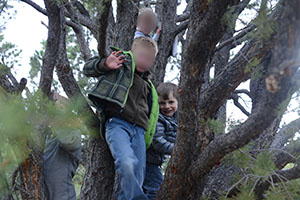 In between times, the kids spent a lot of time running wild and climbing trees – I'm mad I didn't get a photo of Tabby climbing since she was by far the most intrepid climber, easily outstripping all the boys! –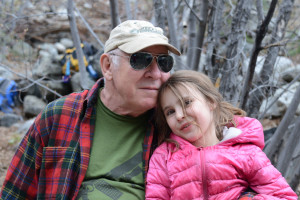 And enjoying the company of our family and friends.
It was a wonderful way to spend a weekend.