Tabby's party was today and it was a great success! But, I don't think I've stopped moving since Friday night. Mom and Dad had the kids and Matt and I worked incessantly on Tabby's party.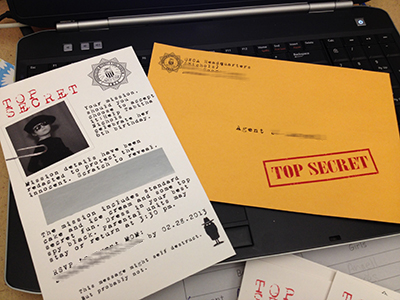 But long before this weekend, invites went out. I made them in photoshop and "redacted" the details of the invite using this tutorial on scratch off paint. It was semi-tedious, but they turned out AMAZING and I had tons of compliments on them. The logo, by the way, is one I found online for the OWCA, which is Agent Perry the Platypus's organization from Phineas and Ferb. It was Matt's brilliant idea.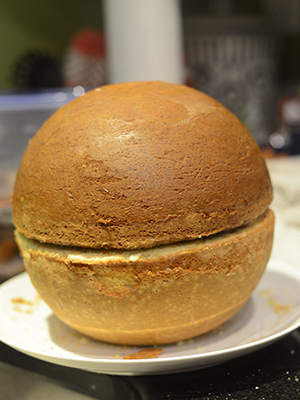 Anyway, the craziness of this weekend: The first order of business was baking. We had a bomb cake to bake and a bunch of cupcakes. We tried out a new cake recipe first, but decided it made better cupcakes than sculpted cake. So after some research, we decided to make pound cake. The white cake recipe was great – very moist and yummy, but I can't really recommend the pound cake. We did two recipes … they were good straight out of the oven, but when I had a taste later, pretty dry and meh – but there was a little flub up with the baking, so maybe that was it. Dunno.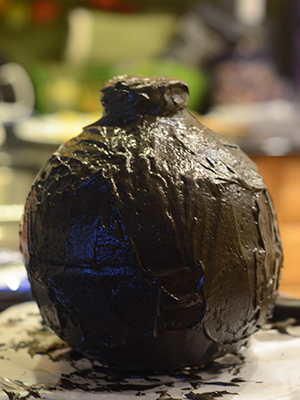 We frosted everything with this sour cream chocolate frosting, which was awesome. I used black food coloring on it, but not much was needed because it was already pretty dark. I was glad because it saved the taste, I think. We also stuffed the cupcakes with cookies 'n' cream pudding before frosting them and that was wooooonderful.
Anyhow, the bomb cake was pretty dicey. Had to put the two hemispheres together and then add the little topper, but I got it done and it looked pretty great, especially with the sparklers.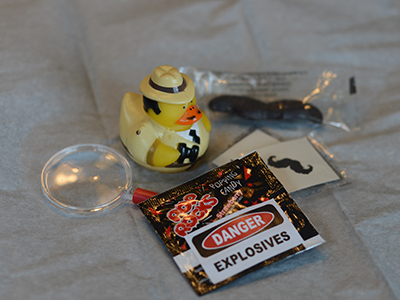 In between baking cycles, we stuffed favor packets. Mini magnifying glasses, moustache candy, finger moustache tattoos, secret agent ducks and pop rocks "explosive" candy.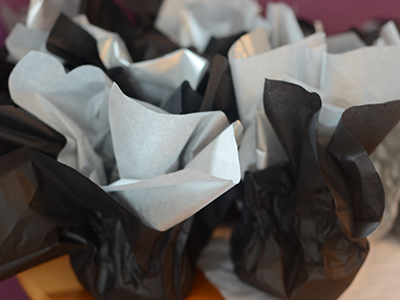 We wrapped them in tissue paper and
tied them with some ribbon. I told Matt I'd title this photo, "Real men curl ribbon."
Now it is late and this post is already long … so tomorrow: scavenger hunt, pendant banner, and the party itself.