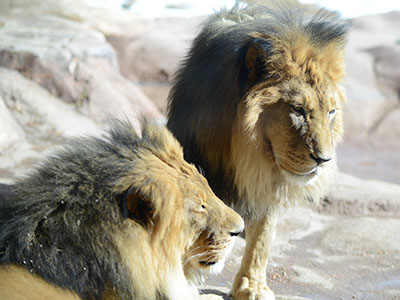 Matt's mom was in town this weekend from Nashville. She's pretty low key so when she's here we typically do basically what we do on a normal weekend … work around the house, have an outing or two, see my family and get ready for the week.
Saturday was very pretty, particularly early in the day, so we went to the zoo! We are members and so we never feel compelled to see it all which is nice. After the zoo, we grabbed lunch at a new-to-us restaurant, Park & Co. It's sort of a hipster bar with really tasty food. Ben had chicken fingers (surprise, surprise), Tabby had french toast and the rest of us had some of their burgers and fries. All excellent.
In the evening my folks came over and we had some Mexican Stuffed Shells and Sopapilla Cheesecake.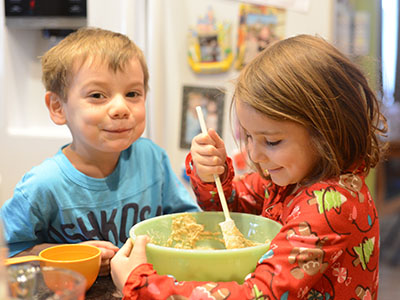 Today was super snowy. The Denver area has had a lot of snow – 20 inches in some areas and probably a foot where we are. We had a nice morning at home and made blueberry muffins (above) and then went out for just a short while to the used book store. The kids have found a set of old encyclopedias on animals and they are slowly buying them up one at a time. We had long naps, did lots of cooking and laundry and prepared for our busy week.
Matt's mom leaves tomorrow, assuming no flight delays. In a funny twist, a cousin of Matt's is also visiting from Nashville and is stuck in our area until Tuesday and will likely be staying with us tomorrow night. Gotta love Denver weather.