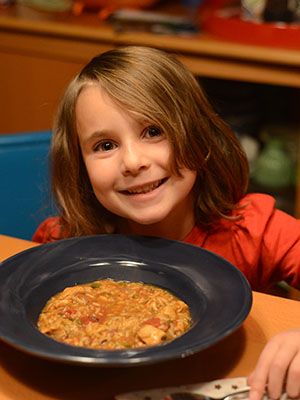 I have been such a bad blogger lately, but I am giving myself a pass on all this bad bloggerness. It's just been a game of picking and choosing what I can get done in a day and blogging has not often made the list.
But I have been working a lot, not skipping my workouts – I took only  ONE day off all week – and continuing to keep things together on the homefront, including  spending lots of time in the kitchen.
We have been making lots of recipes … all of our recent hits have been from Iowa Girl Eats:
I really need to do some updates on the kids too. It's been forever. They've changed so much since school started. Ben has become so much more articulate. The things he says … ! And Tabby has not only shot up in height, but she's leaped ahead in all things school. She writes and reads so well I can hardly believe she's the same girl who started Kindergarten just a couple of months ago. It's wonderful.
So I am going to try and remember to be a better blogger. I know blogs have mostly fallen by the wayside, but I still enjoy this as my little family's history.