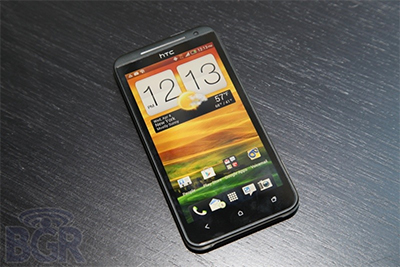 So in the midst of all the craziness at work, I up and got a new phone. My old EVO was actually still working great, but Matt's isn't and since I had upgrade credits and he didn't, we upgraded my phone and he will take my old one. The new phone I chose is the EVO LTE 4G. The funny part is that the network protocol it functions optimally on (4G LTE) isn't even available in Denver until (maybe) late this year. But no matter, the phone itself is such a huge upgrade that I was able to see after a week of use that speeds I got on it were about the same (possibly a little better) than my old EVO 4G.
A couple more weeks in now and I am a huge fan – it's a big upgrade in every way. The OS is now Android 4.0 (Ice Cream Sandwich) and the processor is a super-fast dual core. The Android 4.0 OS is very slick and allows you to shove away apps and emails and notifications that you're done with and sharing is pretty darn simple.
But my favorite feature is a pretty basic but crucial one – the camera. It is quick to load, quick to shoot and takes awesome photos. It is the first phone camera that I truly feel is a replacement for a point-and-shoot. It can't hold a candle to my DSLR but for the little moments when the DSLR isn't at hand, it works wonders. My favorite feature in the camera is the multi-shot mode. You just hold down the shutter button (on the side of the camera) and it clicks away. It isn't precise like a DSLR (exactly 3 frames/sec) or anything, but you get a fair few shots and then you can select the "best shot" from the bunch and delete the rest – or keep them all. It makes shooting cute photos of the kids much easier. My Instagram account runneth over.
You Might Like