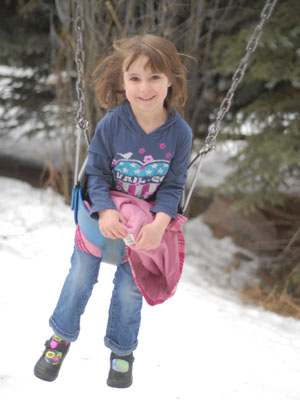 We had a very nice weekend in the mountains. The weather was not cooperating with us and we didn't have very much or very good snow to ski on, but in some ways that was better. We got to have lots of down time and fun hanging with our friends. We took lots of walks  and went on the great playground tour of Vail.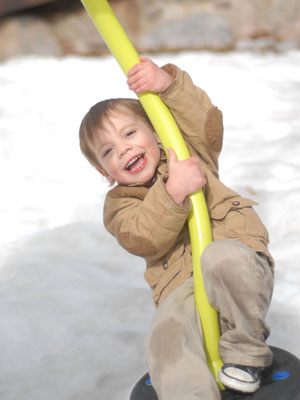 Sure it was still icy and wet and icky, but it was great for the kid to get out and have lots of fresh air. Our friends' baby is 18 months old and the kids loved having a little buddy to pal around with. He is a darling little guy and so good! Matt and I got to relive some of the kids younger days while we watched him – and we loved every minute of it.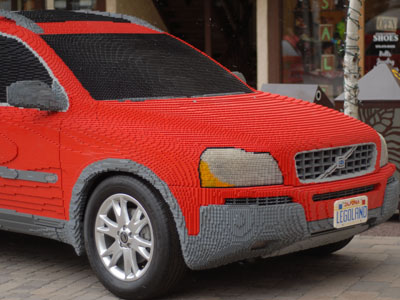 We saw some cool things while around town. Dogs, other kids, lots of buses and my personal favorite, a full-sized Volvo SUV made from Legos. IT.WAS.AWESOME.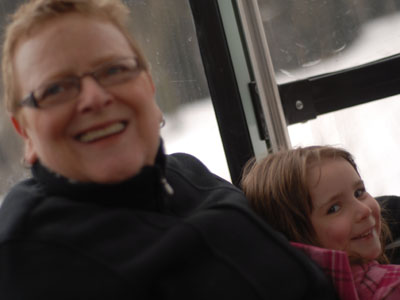 The last day we went for a ride on the gondola to the top of the hill. It's always a beautiful view and a fun ride. Unfortunately we timed it a bit late and we couldn't hang around at the top of the mountain for long since the last ride down was about 5 minutes from when we got to the top, but it was getting colder anyhow so we headed down.
We mostly ate at home, but we went out to dinner a couple of times. It's always dicey taking little kids to nicer restaurants, but we had a good time and the kids behaved themselves beautifully.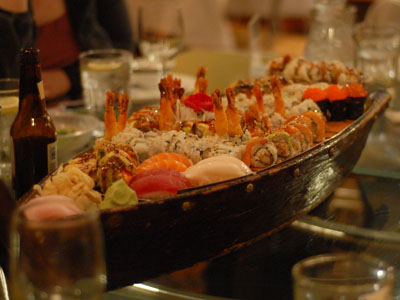 All too soon our fun had to come to an end. A snowstorm moved in on Sunday night and my parents and sister who had left earlier that evening had a nasty drive down. We had a few more drinks and nice conversation and bid our guests adieu. Luckily by the morning things were much improved and we drove down in relatively dry conditions.
Now we're putting everything away and getting ready for the (short – yay!) week.
You Might Like