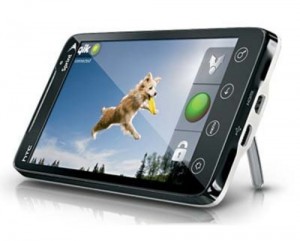 Earlier this week, I got a new phone. I've had my HTC Hero for almost two years and it has worked very well for me, but I got the chance to upgrade at a great price and with how fast things change, I decided to snap it up. I got a HTC Evo which will be completely out-dated when Sprint Releases the Evo 3D later this summer but oh well. It's shiny and new and it works beautifully for what I need.
So I thought I'd share some of my favorite Android Apps with you while I was thinking about it:
and for my brilliant finale:
NETFLIX! They released the app, many articles said Evo was on the list of supported devices, yet I couldn't download from the Android Marketplace. Found this thread and downloaded it anyhow and now I've got my Netflix on my phone. Nerdvana. Note: I had to use ES File Explorer to locate and install the package.
Any other faves?