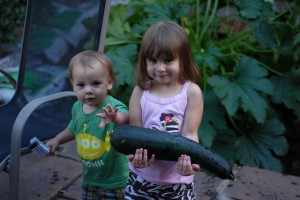 This weekend definitely goes down in the history books as a really great one, despite some hiccups. The highlights (and some lowlights):
• went shopping with the kids, my mom and my cousins on Friday … got some cute stuff at Old Navy, including some new running pants WITH pockets. Also, am finally a size smaller, even in pants. 'Bout damn time.
• We were supposed to go see Despicable Me with my cousins, but Tabby was running a fever and about the 10th degree of WRECKED. So we went home. Matt and I got to put the kids to bed and veg out at our computers.
• Saturday Tabby was right as rain (gotta love kids), just a little tired.
• We went to the Paris Street Market. We didn't buy anything, but we sure had fun looking. I saw some cute kids shirts, but could not justify almost $30 for t'shirts. Sorry. Also saw an AWESOME retro kitchen set in RED. Would totally have bought it (just $200), but I really don't have a spot for it. Boohoo!
• After the market, we went to a b'day party for our friends' son who is just a bit younger than Ben. She is a crafty-whiz and it was a great party!!
• After naps, my family came over and we celebrated my b'day. I requested fried chicken, squash casserole, green beans, corn on the cob, etc. A perfect summer meal … my sista also made me confetti cupcakes. Yum.
• I got awesome presents, including a GPS watch, great purse, camera bag, necklace, and Popsicle maker.
• We also sang a buncha Karaoke.
• Sunday morning we did our normal trip to the gym.
• Followed by errands.
• After lunch and naps, we went on a loong bike ride with my sister and the kids.
• So long that we ran way into dinner time and ended up picking up Arbys on the way home (I later regretted this as my body is not used to such crap).